Celebrity Fashion Review: Summer Calling

It is officially summer time. What a better season for celebrities to expose more skin than usual? Hold on, we take that back. Celebrities are always showing off skin. It's a 365 day job; however, while some are willing to show off their assets others are not always as keen. Or, if they do show off anything, it would have been best if they hadn't at all.
Summer Dos
At the 2008 World Ocean Day event on June 4,
Amber Valletta
was all legs in a simple black pencil skirt with a head turning side split. We love how she kept it feminine with a lovely lace deep v-neckline top. Keeping things trendy, her pewter colored heals with the black strap across were a definite fashion do.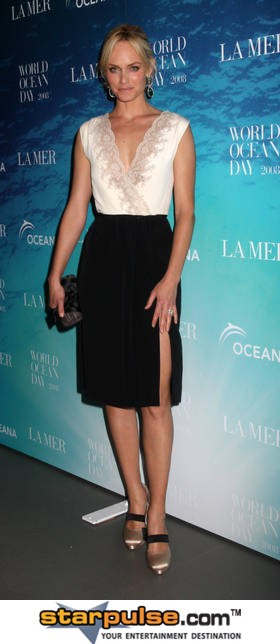 Emmanuelle Chriqui
was a sun kissed figure of beauty at the June 4 New York City premiere of "
You Don't Mess with the Zohan
." What a goddess all clad in black. We are enamored with the one shoulder dress, which hugs her figure in all the right places. Her va va voom accessory is those wicked sky high stilettos she's sporting - totally feeling the uber fancy gladiator style.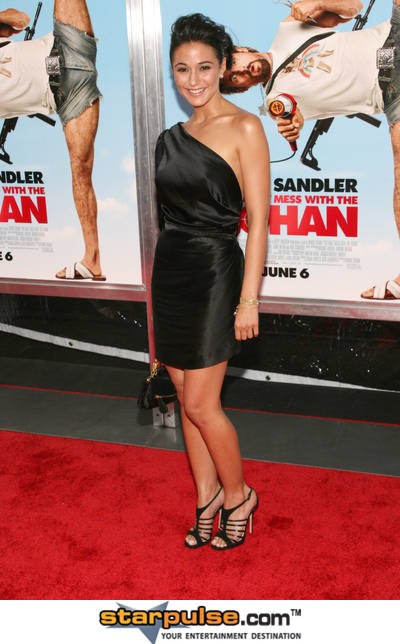 We never thought we would see the day when
Bai Ling
would get a good fashion review from us, but ladies and gentleman, it has happened. The lady looked the best she's ever looked, from our recollection, at the 2nd Annual Design for Humanity by Billabong held on June 4. The hair still needs a bit of work; however, aside from that, the blue frock paired with two toned platform heals and a simple white clutch was a definite winner.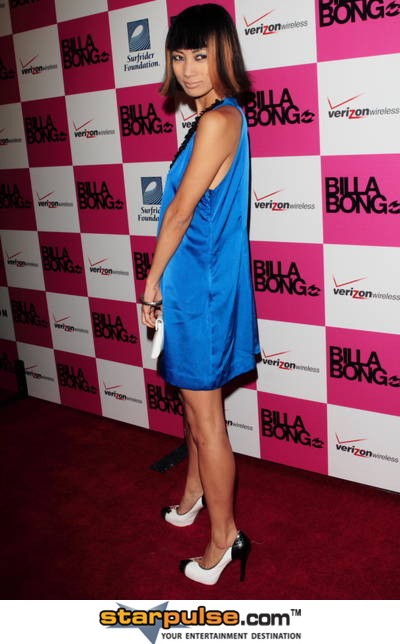 Summer Don'ts
What farm has
Jesse Metcalfe
been living on lately? He needs a desperate makeover for donning that horrid denim shirt to a red carpet event. Did he just get out of the shower with that hair? Maybe he just took off a cowboy hat? That hat hair is atrocious. Or, no, no, wait maybe he told Bai Ling, "Since we're both going to the Billabong event, why don't you look good today for a change and I'll look like crap." That's it!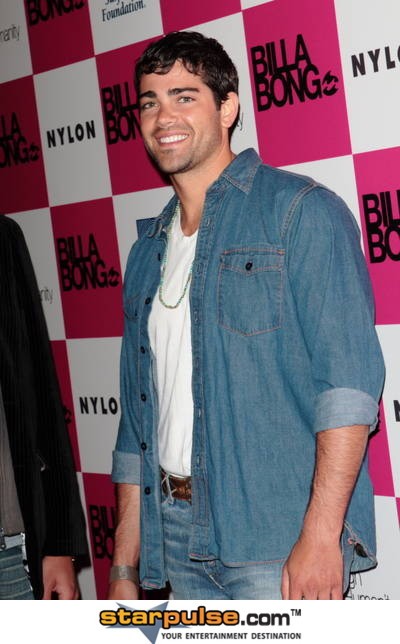 Did someone forget to give
Mischa Barton
the memo that summertime is here? Where's the skin? Some eye candy please!!! It is amazing how some celebs always manage to look like solid gold, while others look like they raided their mother's closet. Perhaps that is what Mischa did when she put this outfit together. Those jeans are way too tight and do not flatter her figure at all. Her shirt looks like it's some type of predator protruding from her chest. Think "
Alien
." And that cardigan, oh goodness…we can't say anymore. We need to go hurl.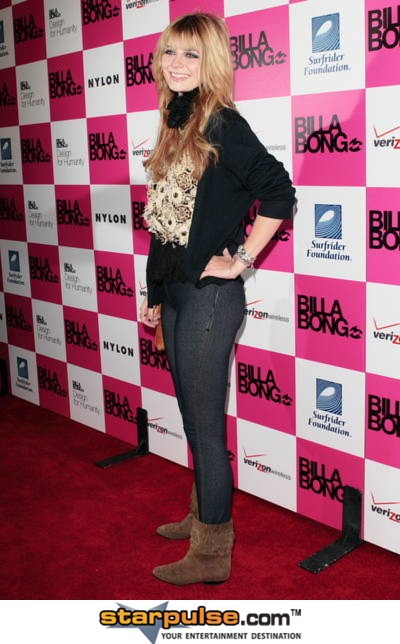 Look it's the Pink Panther! Wait! Our bad, it's up-and-coming singer and actress Lauren Mayhew. Darn! For a minute there we thought there was another Pink Panther remake on the way. At the Nylon Magazine and My Space party on June 3 Lauren appeared pinker than a piece of salmon. No need to even comment on her outfit. Her skin is ammunition enough. One too many visits to "Sunset Tan" Lauren???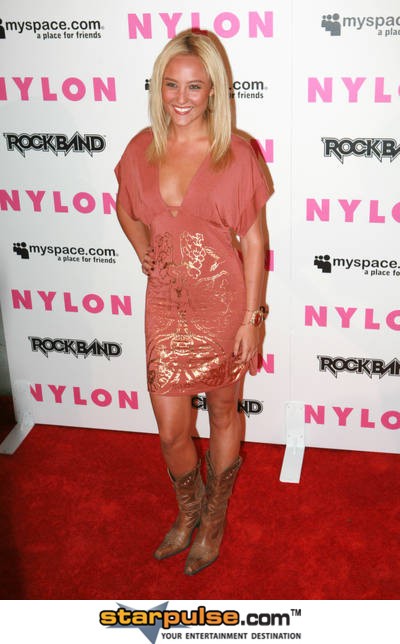 What do you think of these stars' fashion choices?
Make a comment!
Story by
Doshka Harvey
Starpulse.com contributing writer