Celebrity Fashion Review: Some Stars Are Good Candy, Others Are Bad

Reviewing celebrity fashion is like being in a candy store. You have your good candy and your bad candy. Good candy like Jolly Ranchers, Starburst and M&M's (with peanuts, of course) makes your mouth water and leaves you wanting more. Bad candy such as jawbreakers could make you crack a tooth, and sour candy makes you feel like your tongue might explode. Check out this week's fashionably good and fashionably bad candy:
Good Candy
At the Los Angeles premiere of her movie "
Run Fatboy Run
" on March 24,
Thandie Newton
was a vision to behold sporting a beautiful fuchsia colored dress. The deep v ruffled neckline and sleeves were perfect for her tiny frame. The look was topped off with super sexy black ankle strapped heels and a gold clutch to carry all her girly things.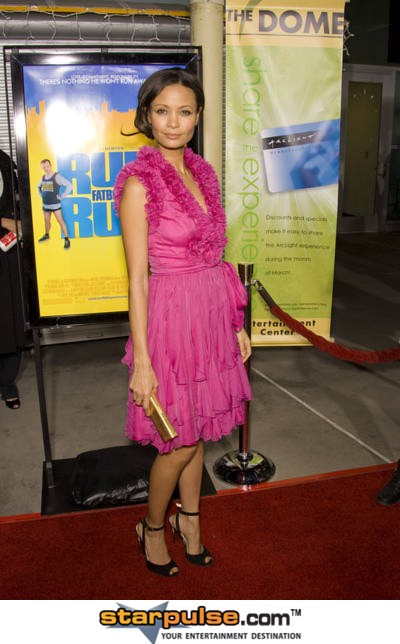 Hey, pretty lady in blue! Star of the movie "
Leatherheads
,"
Renee Zellweger
, looked astonishing in a flowing blue frock at the world premiere on March 31 at Grauman's Chinese Theater in Hollywood, Calif. We love the simplicity of the outfit paired with taupe colored stiletto heels. Renee's short coif has that perfect touch of blonde ambition.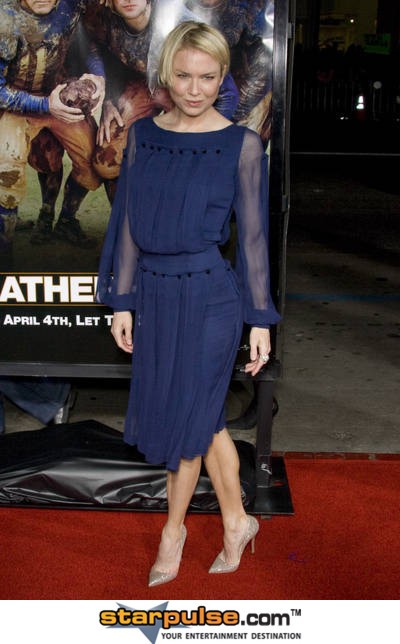 It's been awhile since we've seen
Julianna Margulies
on television. Now that she's officially back in our living rooms starring in the new Fox legal drama "Canterbury's Law," she's also back on the Hollywood scene looking rock 'n' roll chic. Got to love the brown leather jacket and hip hugging jeans she donned at the 13th Annual Gen Art Festival Opening Night on April 2. Her tucked-in black blouse with the bow at the neck adds that slight hint of girlyness needed, without going over the top.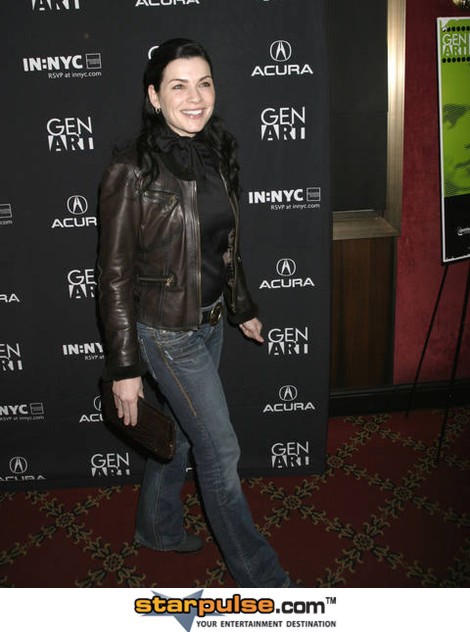 Most of the members of the
Rolling Stones
looked sharp and dapper at the premiere of their documentary, "
Shine a Light
," held at the Odeon, Leicester Square, in London on April 2. However, eeny, meeny, miny, moe can you guess the vagabond in tow?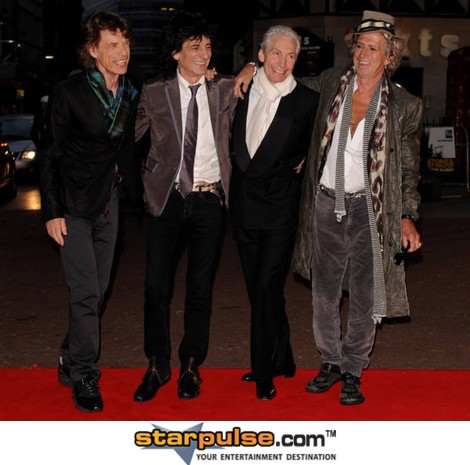 Bad Candy
Oh, my! It's the return of
Yanni
dressed like
Penn and Teller
. What was former "
Queer as Folk
" star
Hal Sparks
thinking when he sported this getup to the 22nd Genesis Awards on March 29? Look at him. He's asking, "What? You don't like it?" No, no we don't Hal. The shaggy hair and mustache have got to go. The pinstripe suit and red tie with what appears to be Chinese writing on it seriously do not mesh well. We think you need an extreme makeover!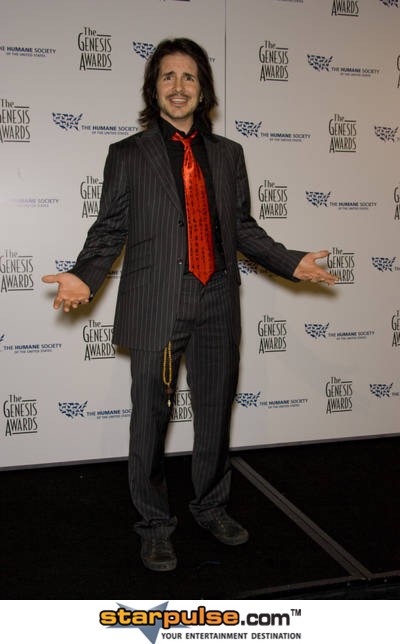 Kristen Vangsness
may play a savvy audio/visual tech girl on CBS' "
Criminal Minds
," but she sure isn't as wise when it comes to her red carpet fashion choices. At the same event as Hal Sparks, Kristen appeared as if she were channeling her inner
Madonna
(circa 1980s) with those gloves slash inner dominatrix with that corset belt slash inner June Cleaver with that puffy dress. This, in the end, equaled an outer disaster. Which we, unfortunately, had to witness.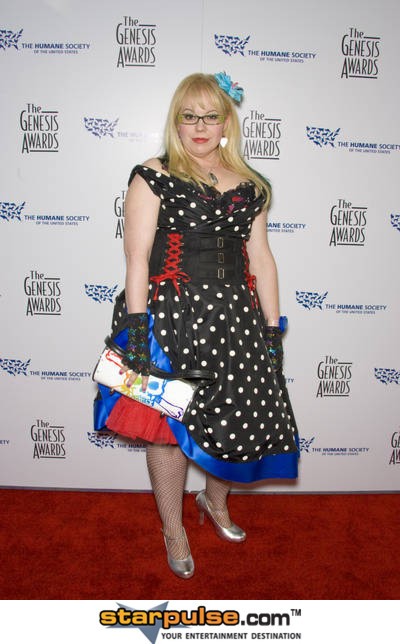 Andre Leon Talley
did not look very 'in vogue' at the "Flawless" screening held at the Tribecca Grand Screening Room on March 24. Andre! Andre! Andre! Is this how one should look when they are the editor-at-large of American
Vogue
? Dahling! I don't think so. We do hope Anna Wintour doesn't see this photo.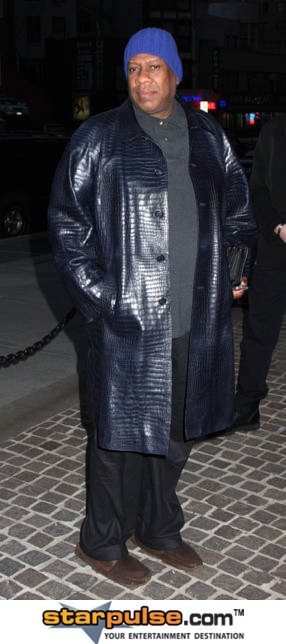 Did someone issue a hobo alert? We've got one right here in the form of
Keith Richards
. You'd think that for once he'd dress it up a bit. At least, for the premiere of his own bands documentary, but apparently not.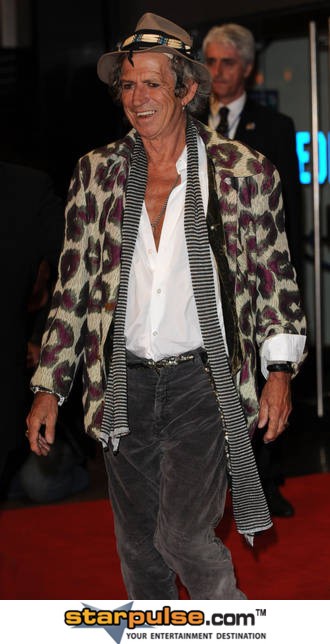 What do you think of these stars' fashion choices? Make a comment!
Story by
Doshka Harvey
Starpulse.com contributing writer