Celebrity Fashion Review: Red Carpet Stunners to Red Carpet Bummers

It never fails, where the red carpet is concerned, that some celebrities will shine as bright as stars (because they are) and stun us with their inner fashionista. While others, will fail miserably and fall into the realm of the red carpet bummer.
Stunners
A definite stunner was
Scarlett Johansson
at the
London premiere
of the movie '
The Spirit
,' held on December 4th. The young starlet opted for a vintage inspired dress with beautiful pink florals. Her satin pink shoes, with orange rosettes, add an extra touch of girlyness, which she pulls off so well.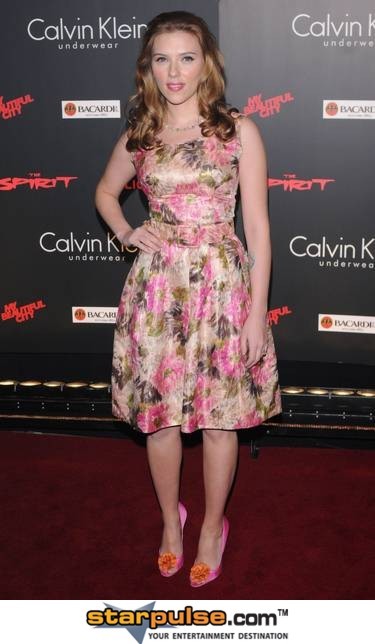 Nicole Kidman
was fetching in basic black at the opening of the movie '
Australia
,' held in
Rome on December 4th
. Simple black peep toe slingback heels create a cohesive look allowing a smooth line from head to toe. This blonde bombshell stood poised and ready for the cameras. And, her outfit definitely set the tone.

Marie Osmond's
outfit at
her concert held on December 3rd
at The Flamingo Hotel and Casino was fun and frilly, while girly pretty. It may not be the bestest stunner get up; however, Ms. Osmond gets to be on the good end of this celebrity review because there is a whole lotta legging going on here and she looks damn good. Lady 'O' might just give Tina Turner a run for her leggy money. At 49, Marie is looking hot to trot. Can you dance with this star?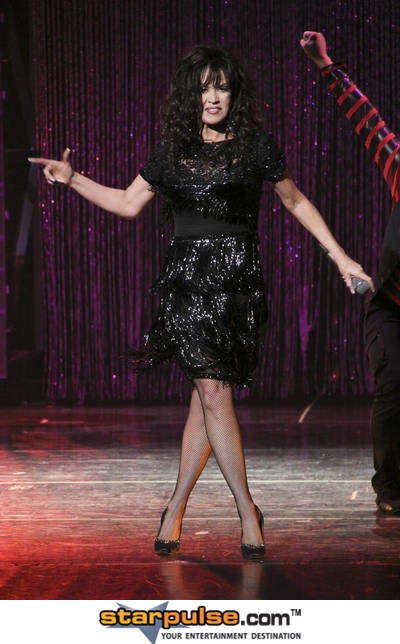 Bummers
High waisted skirts are in; however, at the
2008 Target Women In Film and Television Awards
held on December 5th,
Lily Allen
did her checkered version no justice by wearing it with a boring and cheap looking black tank top. Her posture is also atrocious and screams, 'I'm bored get me outta here!' Lily, you know better. Please smile!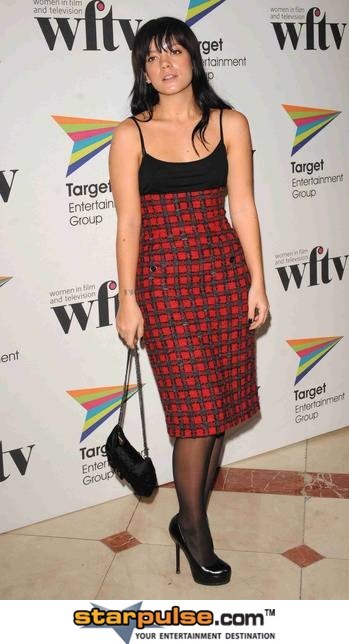 Someone should have informed
Al Roker's
wife,
Deborah Roberts
, that she is no ballerina. What was she thinking when she attended the Alvin Ailey
American Dance Theater's 50th Anniversary Opening Night Gala
at The Sheraton Hotel on December 3rd? Deborah, attending a dance event does not give you or any other grown woman the right to wear a tutu out in public.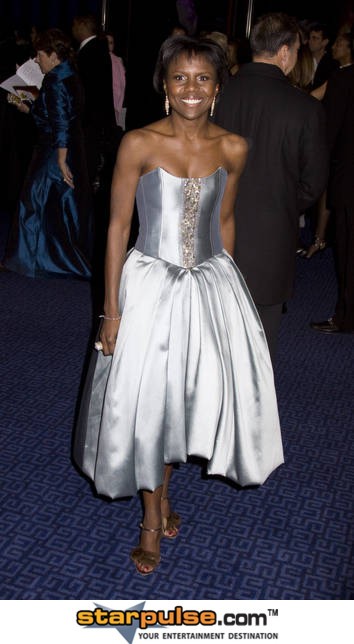 Did
Sigourney Weaver
go out and buy tons of material, then draped it over her person and called it an outfit, for her attendance to
the premiere
of '
The Tale of Despereaux
' held on December 7th? What is going on here? She is clearly swimming in material. The oversized look for tops and pants is in, but there's a big difference between oversized and super sized. Get it together Sigourney! Or shall we say, gather it together.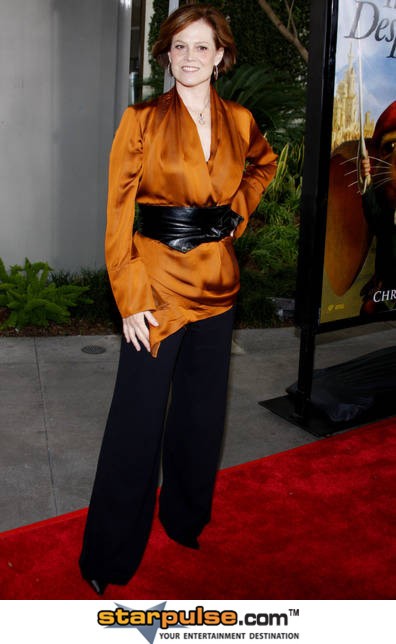 What do you think of these red carpet looks? Make a comment!
Story by
Doshka Harvey
Starpulse.com contributing writer