Celebrity Fashion Review: Midsummer Dreams And Nightmares

We are already midway through summer and the red carpet fun fair is a never ending saga. Celebrity fashion does not stop for any season. Summer time, by far, is when Hollywood types of all sorts come out with guns a blazing. Some leave us with midsummer dreams, while others leave us with midsummer nightmares.
Midsummer dreams
The couple that gets 'jiggy wit it,' dresses well together. The couple that is happy together is a matching pair. This is always the case for
Will Smith
and
Jada Pinkett Smith
; obviously, there was no exception on June 30 at the Hollywood premiere at Graumans Chinese Theater for the movie "
Hancock
." The leading lady wore a long green Grecian style dress along with a mini gold clutch adding that extra bit of pizzazz! The leading gentleman: a black and white checkered suit with snazzy black shoes. And, of course, you gotta have the shades to keep things extra cool on the red carpet while posing. That is so 'big Willie style.'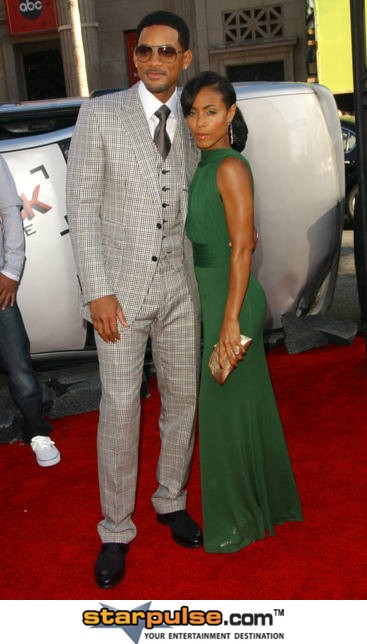 Hawaiian beauty and "
Blue Crush
" star
Sanoe Lake
was the perfect figure of summer flirtiness at the Los Angeles Film Festival - Awards Night held at the Billy Wilder Theater on June 29. We love the mini halter dress and how the brown and green colors play with each other to create a flowery pattern. Paired with ankle strapped wedge sandals and hair styled with a side bang, Sanoe is budding right before our eyes.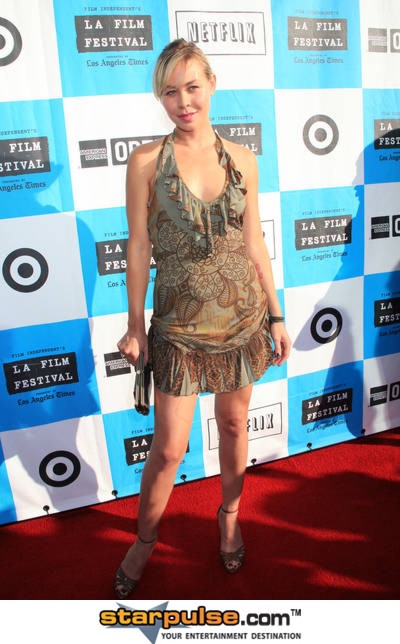 We can always count on
Heidi Klum
to give us that remarkable model pose. She was model perfect at the launch of the Trump International and Tower Dubai event held on June 23. Who wouldn't be, especially while donning such a form fitting strapless black number with sexy peep-toe sling backs? The leather bustier top half of the dress screams, 'I can be a rocker bad ass chic.' While, the pencil skirt bottom half of the dress firmly states, 'But, I mean business.'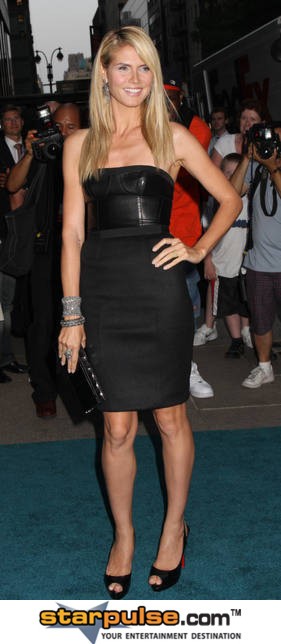 At the same event as Heidi, Donald Trump, Jr. was a distinguished gentleman in a pin stripped suit with a light blue patterned tie. We appreciate the simple accents such as the brown belt and perfectly polished shoes to create this look of a dapper Don. This man was clearly born to rock a well made suit.

At SOAPnet's 'Night Before Party', held on June 19 at Crimson & Opera, "The Young and the Restless" darling
Adrienne Frantz
sported a cutesy polka dot strapless dress. It is such a playful outfit. How could we resist commenting? What makes it work so well are the perfect black accessories (earrings, necklace, and shoes) allowing for the green color of the dress to really pop. It's a definite 1950's throwback and we love it. Don't you feel like going to sock hop dance now? We do!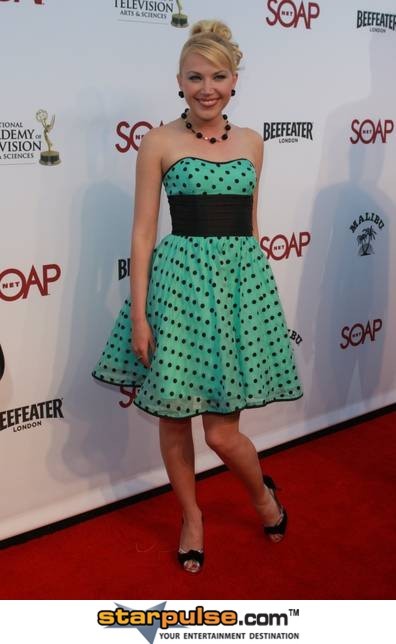 Midsummer nightmares
Look it's a missing member of the
B-52's
whom we never knew of! What was
Lisa Lampanelli
thinking when she attended the 2008 Trevor Project New York Gala on June 30? This red number is simply not working with that so called hint of blue she's wearing as a belt. On top of that, she has streaks of pink in her hair? Who does she think she is, Bai Ling? Lisa, you are an insult comic, therefore, we know you know how to dish it. So you should take no offense. Take this!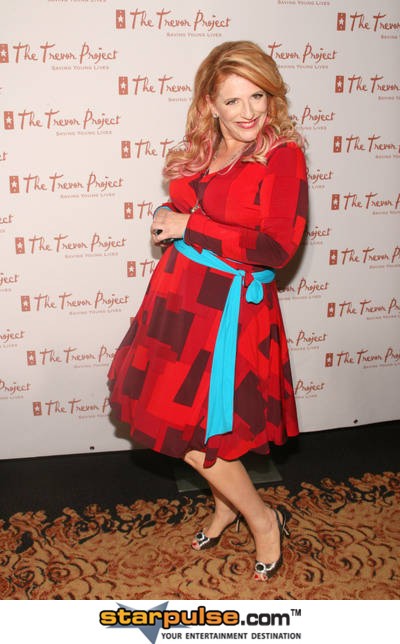 Jodie Sweetin
who played little Stephanie Tanner on the late 1980's to 1990's ABC hit sitcom "
Full House
" was dressed like a high schooler at the Shizue Boutique Grand Opening Summer Soiree held on June 26. Don't get us wrong, the Ed Hardy t-shirt she has on is cool (as are most Ed Hardy t-shirts); however, she looks like she just got out of bed and is running late for 1st period class. How old are you again Jodie?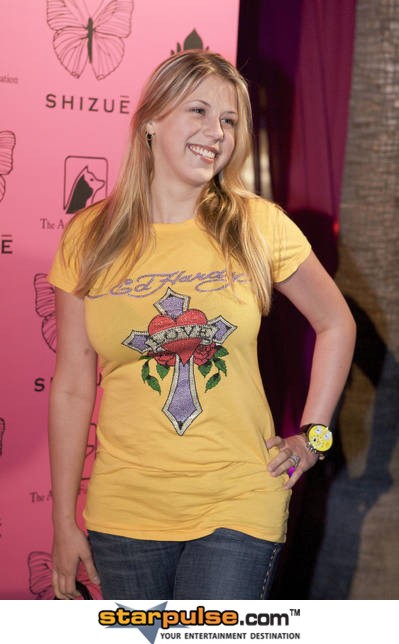 So what is the deal with ex-supermodels looking frumpy as if they were never supermodels at all? Just because you are no longer stomping the catwalk doesn't mean that you should raid your grandmother's closet. At a screening of "
The Wackness
" held in New York City on June 25,
Frederique van der Wal
was somewhat of a hot mess. We're not saying it's a sin to sport a baby doll dress, but girl, at least comb that hair. Let it out and show us the hot blonde bombshell that you can still be. Can someone please call Christian from "Project Runway?" We need him to make someone fierce.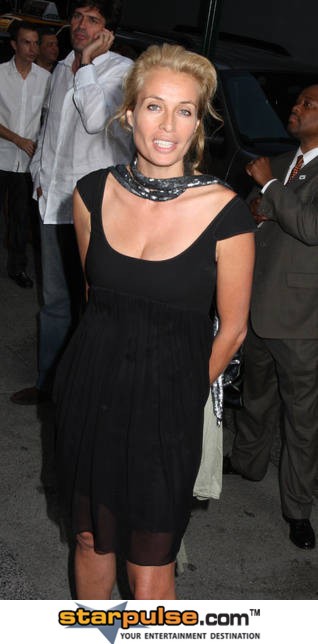 Why do we tend see
Mary-Kate Olsen
at red carpet events more often than we do Ashley Olsen? Isn't Ashley the one whom actually knows how to dress properly? Wait minute, we take that back. There both equally as bad. Seriously, what 'memoirs of a geisha' was Mary-Kate trying to conjure up in this get-up she wore to the same event as Frederique? The whole thing is atrocious.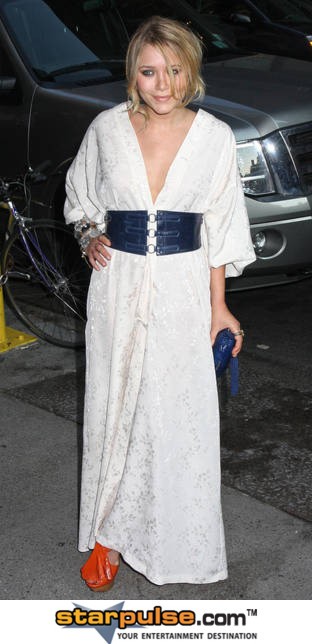 What do you think of these celebrity styles? Make a comment!
Story by
Doshka Harvey
Starpulse.com contributing writer