Celebrity Fashion Review: Fair Ladies and Not So Fair Ladies

When it comes to the red carpet, there are some ladies who are quite fair. They capture our attention and we can't help but gravitate towards them. Other times, there are ladies who are not so fair and we are left wondering, 'what happened?'
Fair Ladies
Lindsay Price
was a beautiful lady at the
2008 Hollywood Domino Tournament
to Benefit the Art of Elysium held on November 9th. That silver gown hugs her curves in all the right places. Lindsay is standing tall with confidence which makes her look even more adoring. Love the classic up do, which, along with the dress; make her a modern day
Audrey Hepburn
. How fair!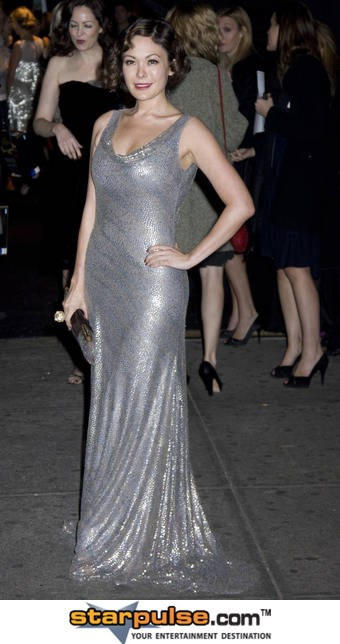 Heather Graham
looked cool in blue at the
17th Annual BAFTA L.A. Britannia Awards
held on November 6th. We are totally feeling the lace detail of her gown. It is very princess like and sexy rolled up into one outfit. You do wear it well Ms. Graham!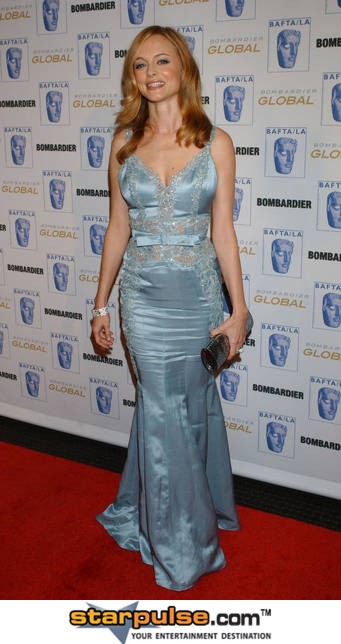 Kristin Chenoweth
was a sparkling darling at the
4th Annual 'A Fine Romance'
To Benefit the Motion Picture & Television Fund held on November 8th. Who else can pull off girly pink better than this pint sized beauty? The clear sling back heels are looking tres sexy on Kristin as well. Bravo!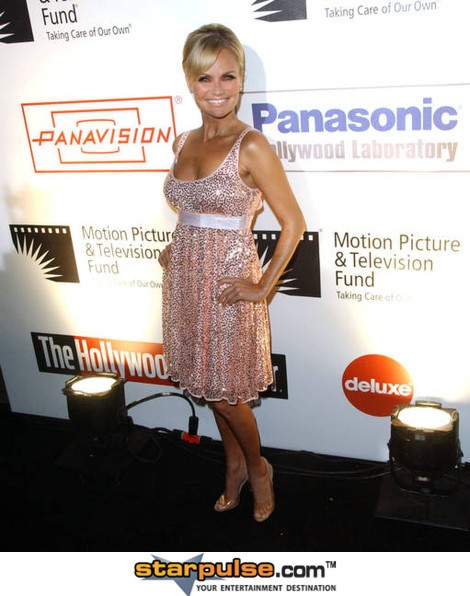 Not So Fair Ladies
We are not sure what
Debra Messing
was thinking when she picked this outfit to attend a
screening
of the movie "
Quantum of Solace
" in New York City on November 11th, but it does absolutely nothing for her. Did she give her stylist the night off? She is covered up by a frumpy black fur. The bustier dress is not fitted enough. And, those strappy black shoes are so not age appropriate for a woman of Messing's usual glamour and class.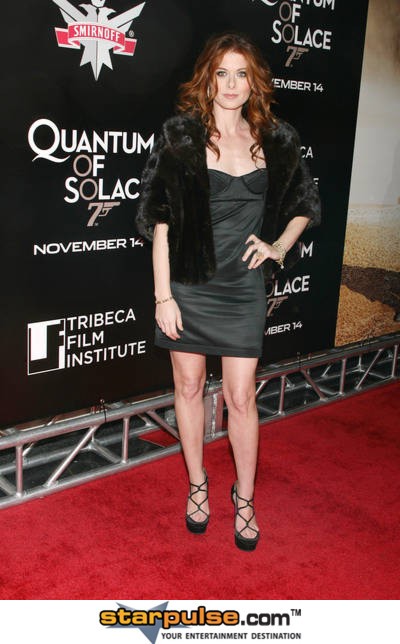 Julia Stiles
has never been the most fashion savvy celebrity on the red carpet. At the same event as Debra Messing, she certainly did not do us or herself any favors. 1) Get an iron. 2) Get a bra. 3) Pose for the camera with a bit of confidence and sassiness 4) Will that material you are wearing conduct electricity Julia?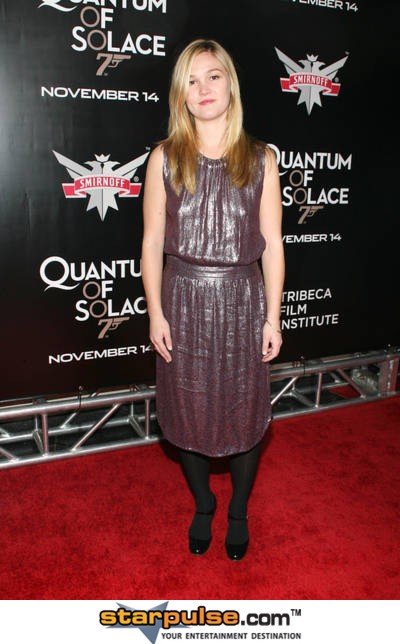 Liya Kebede is one of the most beautiful models in the world. She is well know on fashion runways and has done countless numbers of editorial spreads in some of world's leading fashion magazines. So, can someone please explain why she looks as if she's channeling her inner
Sister Sledge
1980's persona in this get-up? This 'costume' is wrong in so many ways. The gathered pants are so not to die for. The lace-up peep toe sneaker shoes are so not pretty. Liya, you ought to know better.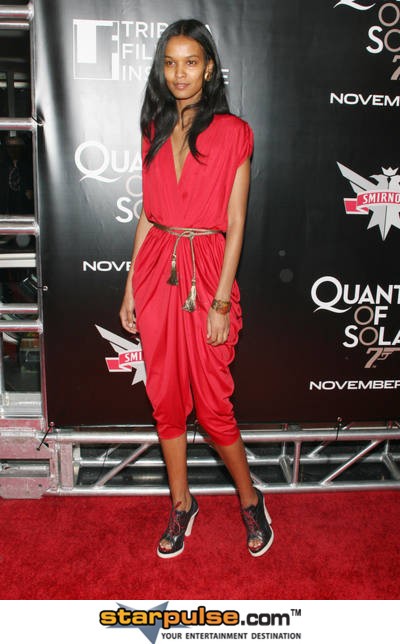 What do you think of these red carpet looks? Make a comment!
Story by
Doshka Harvey
Starpulse.com contributing writer