Celebrity Fans Pay Tribute To 'Jeffersons' Star Sherman Hemsley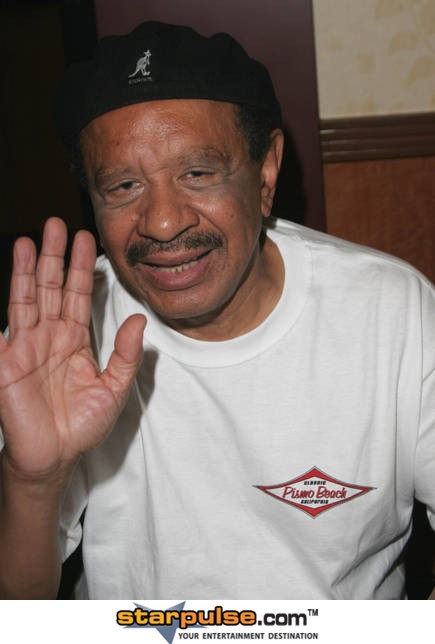 Following his death on Tuesday, many celebrities paid tribute to "The Jeffersons" star Sherman Hemsley, including Josh Duhamel, Kevin Smith, Denise Richards and Lenny Kravitz.
 
Hemsley died at his home in El Paso, Texas, from apparent natural causes. He was most famous for his role as George Jefferson in sitcom "All in the Family" and spin-off series, "The Jeffersons," which featured a predominantly black cast.

Kravitz, whose late mother Roxie Roker was Hemsley's co-star on "The Jeffersons," wrote, "Rest in peace Sherman Hemsley. You are legendary. Your contribution changed the fabric of American culture. Growing up watching you on set with my mom was monumental."

Richards posted, "George Jefferson, RIP Sherman Hemsley a comedic genius...my thoughts are with his loved ones.."

Rocker Tom Morello declared, "RIP the great George Jefferson. Thanks so much to comedic pioneer Sherman Hemsley for bringing a black family into my white hometown."
 
Referencing the show's theme tune, "Movin' On Up" by Ja'net Dubois, Duhamel said, "RIP Sherman Hemsley. MovinOnUp to heaven now", while director Smith lamented, "G'bye, Sherman Hemsley. Your George Jefferson was so beloved, it earned you your own successful sitcom! Huge bucket of win! Move on up, sir."
 
Marlee Matlin posted, "Sad to read about passing of Sherman Hemsley, aka George Jefferson. RIP. Always very sweet to me", and Omar Epps adds, "RIP Sherman Hensley! Thank you for your art & making me laugh throughout my childhood!"

Other stars who paid tribute include, Seth Green, Tamera Mowry-Housley, Russell Simmons, Jesse Williams, Alyssa Milano and Holly Robinson Peete.