Celebrity Endorsed Fragrances Have Become Big Business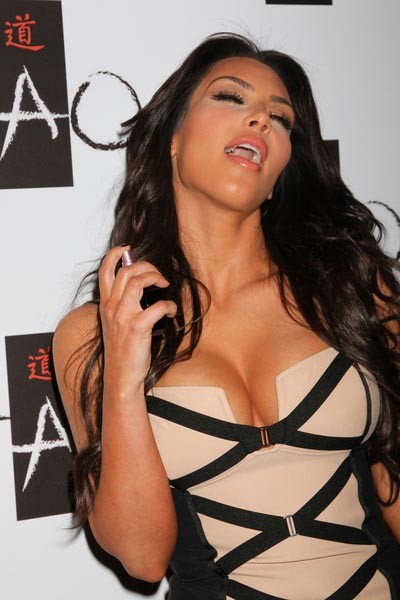 Chanel No.5, Guerlain, Elizabeth Arden, Burberry, Nina Ricci's L'Air Du Temps are classic perfumers that are today bombarded with retail competition from the overload of celebrity endorsed scents on the market.  Because many celebrities have gravitated to the fragrance industry to expand their marketable brand, celebrity fragrances have become a big business giving classic perfumers a run for their money.  Here's our list of celebrities vying to leave you smelling good with celebrity fragrances.  Let us know your favorite celebrity scent.
Kim Kardashian - "Kim Kardashian"
Even self made celebrity Kim Kardashian has put her mark in the scent industry with a new women's celebrity fragrance named after herself, the "Kim Kardashian"  scent, for public consumption.
Jennifer Aniston - "LolaVie"
Actress Jennifer Aniston has entered the scent making business, and will market her new celebrity scent "Lolavie" midyear.
Bruce Willis - TBA
Rumor has it that actor Bruce Willis will join the celebrity fragrance ranks this year with a new yet to be named scent that is scheduled to debut later this summer.
Fergie - "Outspoken"
Singer Fergie's celebrity fragrance, rough around edges with an exotic softness to balance, will make her introduction to the scent industry later this year.
Kimora Lee Simmons - "Dare Me"
No one has to dare  Kimmora Lee Simmons when it comes to being fierce, bold, and independent, which is what her women's celebrity spring fragrance "Dare Me" can only inspire.
Beyonce Knowles - "Heat"
Celebrity scent "Heat," which was one of the more popular ads advertised during this year's televised Superbowl XLIV game,marked singer Beyonce Knowles' introduction into the  scent industry.  The commercial for this sexy scent for woman featured Knowles feverishly slithering to a cover version of singer Peggy Lee's famed single "Fever."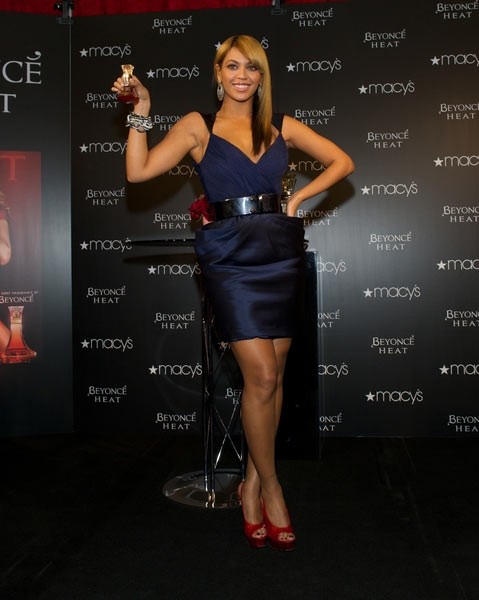 Akon - "Konvict"

Though Pop music's greatest duet - er Akon has publicly acknowledged that he is not affiliated with any celebrity fragrance, the one currently marketed under his name to capture new female and male scent lovers is called "Konvict." The product comes in a handcuff inspired packaging.
Elizabeth Taylor - "Violet Eyes"
Famed actress Elizabeth Taylor may now be a septuagenarian, but she sure still knows how to capitalize on her career's greatest asset - her "Violet Eyes," which is also the namesake of her newest women's celebrity fragrance.
Gwen Stefani - "Harajuku Lovers Sunshine Cuties"
Singer Gwen Stefani's colorful and fun celebrity fragrance collective "Harajuku Lovers Sunshine Cuties" comes a cutet package of five individual light flavored scents represented by a different Harajuku doll.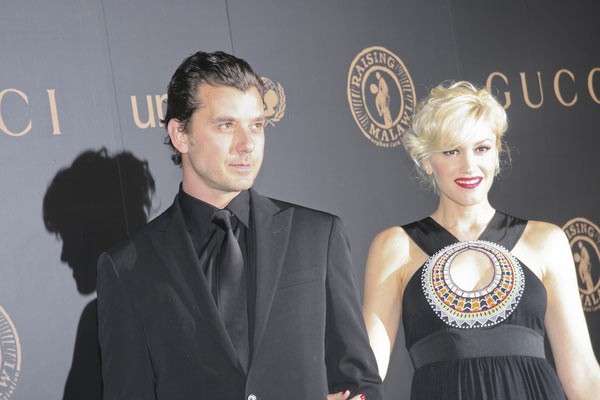 Daisy Fuentes - "Dianoche Passion"
For the past four years celeb Daisy Fuentes has promoted a line of day/night themed sets of celebrity fragrances under the name "Dianoche.  Her collection features "Dianoche," "Dianoche Ocean," "Dianoche Love," and the new "Dianoche Passion."
David Beckham - "Instinct Ice"
Sports star David Beckham is not a hard sell when it comes to branding, which why it's easy to understand why Beckham has found a place in scent industry with celebrity fragrance for both men and women.  Besides the new men's "Instinct Ice" fragrance, Beckham has the "Intimately Beckham" series, Beckham Signature series, and "Instinct" series.
Halle Berry - "Pure Orchid"
Actress Halle Berry who launched her first celebrity fragrance  "Halle" in 2009, has now released a new sexy women's floral scent called "Pure Orchid."
Sarah Jessica Parker - "SJP NYC"
Actress Sarah Jessica Parker who already has two popular celebrity fragrances on the market, "Lovely" and "Covet," goes motley with her new scent "SJP NYC."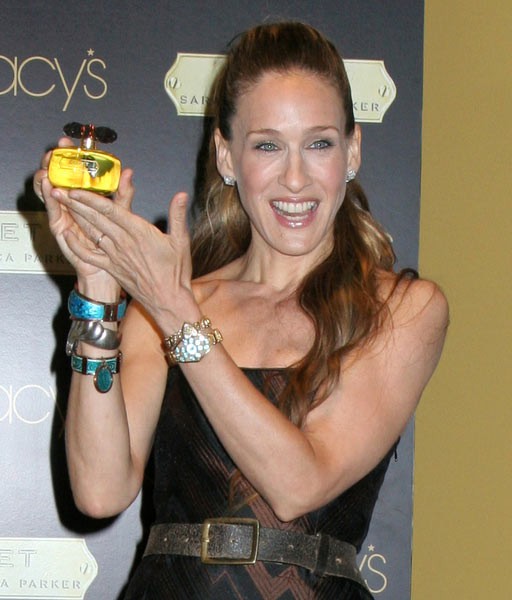 Avril Lavigne - "Forbidden Rose"
Her royal punky-ness, singer Avril Lavigne, looks to forward to enticing with the prickly thorns of her new women's celebrity fragrance "Forbidden Rose" later this fall.  Her current marketed scent is "Black Star."
Mary J. Blige - "My Life"
Singer Mary J. Blige's debut women's celebrity fragrance "My Life" has been in the works for the past two years, and is finally on schedule to be released later this year.
Kanye West - TBA
Hip Hop star Kanye West will move beyond extended interests in the fashion industry, and is now working on a celebrity fragrance to be released later this year.
Rihanna - TBA
We are sure that singer Rihanna's debut celebrity fragrance, due out at the end of this year, will be hot, sexy, and "rated r."
Pamela Anderson - "Malibu"

Besides "Dancing With The Stars," this year is all about branching out and doing new things for Pamela Anderson, and that includes her new women's celebrity fragrance called "Malibu." The sexy series comes in either "Pink" or "Blue" individual scents.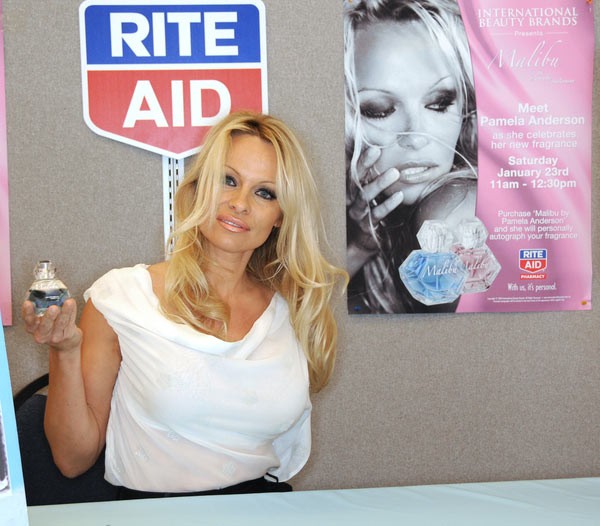 Usher - "VIP"
Singer Usher may have graced the popular 2009 Macys holiday television commercials to bring attention to his new fragrance, but the R&B Pop crooner made his scent industry debut in 2007.  To date he has released scents for men and women under collection titles "Usher," "He," "She," "UR," and the latest men's "VIP."
Celine Dion - "Pure Brilliance"
Singer Celine Dion who currently has an elegant celebrity fragrance called "Chic" for retail, also has two other women's scents called "Celine Dion Parfums" and "Sensational." Dion is also set to launch a new fragrance called "Pure Brilliance" sometime this year.
Sean "P. Diddy" Combs - "Unforgivable Night"
Sean Combs' Hip Hop career has moved him from his start in music to the world of fashion, television, and the scent industry.  His "Sean John" celebrity fragrances for both men and women are featured under "I Am King" series, and the "Unforgivable" series.  His "Unforgivable Night" and "I Am King of the Night"  are out now.
Jessica Simpson - "Fancy"
Singer Jessica Simpson, while her music career has simmered down, has ventured into other consumer outlets including the celebrity fragrance industry.  Her women's scents marketed are "Fancy" "Fancy Love," and "Dessert."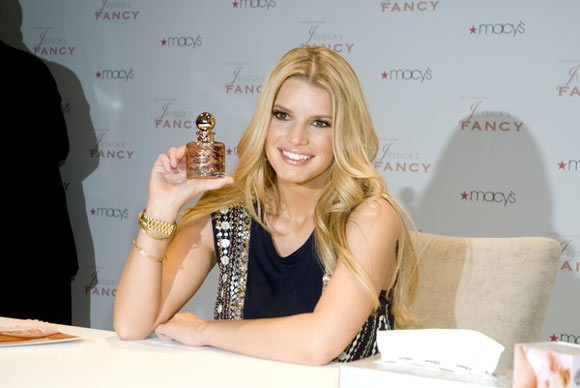 Britney Spears - "Circus Fantasy"
Singer Britney Spears has not only invited the public into her musical circus, but also to her new celebrity fragrance called "Circus Fantasy."  The matching package features a Ringling Bros. Circus inspired theme. Her other top selling scents are under series titles  "Curious," "In Control," "Fantasy," and "Believe.
Queen Latifah - "Queen"
Entertainer Queen Latifah crowned the perfume industry late last year with the her queenly and exotic women's celebrity fragrance called "Queen."
Jennifer Lopez - "Still"
Singer/Actress Jennifer Lopez has a number of perfumes on the market, and has scents marketed for men and women under the "Glow" series, "Deseo," and "Live."  Her latest women's celebrity fragrance is named "Still."
Mariah Carey - "Forever"
The forever feminine Mariah Carey has a number of women's celebrity fragrance available to the public: "Luscious Pink," "M," and of course "Forever."
Ludicrous - TBA

For rapper Christopher "Ludacris" Bridges, who has already made his imprint in the film industry, a move into the celebrity scent industry with his own yet to be named celebrity fragrance is a whole new world.
 
Eva Longoria Parker - "Eva"

Actress Eva Longoria's women's celebrity fragrance, "Eva," is of a feminine scent that could lift the spirits of any desperate housewife.
Story by Claudine Paul Starpulse contributing writer