Celebrity Couples Who Might Benefit From A 'Marriage Ref'

NBC will be offering a sneak peek of the premiere of The Marriage Ref, a new reality show by Executive Producer Jerry Seinfeld, on February 28 following the closing ceremonies of the Olympics.
When the show was first casting, producers "searched the country for outgoing and opinionated couples in long-term relationships who have have long standing arguments or issues that must be resolved." They were adamant about the fact that no problem would be too small, but one must wonder if certain problems could be too large. After all, there wasn't a real need to scour state to state; they simply could have turned around in their own backyard of Hollywood and selected celebrity couples to air their grievances out on national television…instead of allowing tabloids and gossip bloggers to speculate the he-said/she-saids and the rumors.

Everyone has heard the speculation about so-called "fake" couple Tom Cruise and Katie Holmes, claiming she is nothing more than "hired help," playing the role of loving (and in-love!) wife and mother to the still-in-the-closet actor. And they are not the only ones: rumors have also flown about one-time 'it' couples Sarah Jessica Parker and Matthew Broderick as well as Penn Badgley and Blake Lively. Admittedly we have not seen proof that any of these actors are gay. However, if they are and still feel the need to hide their true selves, their Marriage Ref therapy session would certainly make for the most interesting, thought-provoking, and otherwise entertaining hour of reality television.




Scarlett Johansson and Ryan Reynolds seem like the couple that has it all between looks, wealth, and actual talent. But in reality they are both so busy in their respective careers that they rarely are home at the same time. In fact, Reynolds missed the opening of Johansson's latest play due to his shooting schedule. It would seem that a young couple so new should be so in love they don't want to be apart for even a minute and therefore choose their projects accordingly but for some reason perhaps only a Marriage Ref can get at, they're just not doing that.

Fergie and Josh Duhamel may have renewed their wedding vows shortly after rumors flooded the internet that the television start cheated on his actress/singer wife in late 2009, but it appears they are not still stuck in newlywed bliss. The usually touchy-feely couple often stands a foot apart when being interviewed together on the red carpet, and Fergie's normally animated, bubbly, light demeanor has darkened, and she often appears tense or physically uncomfortable. His secret may have gotten out, which inevitably lifts part of the weight on a relationship, but the issues it brought up have not been fully worked out yet.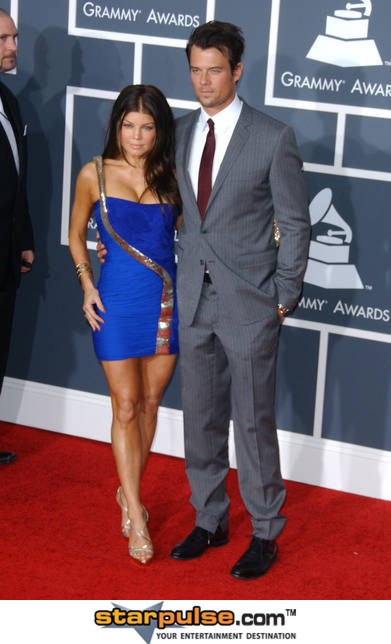 Image © PR Photos
No one wants to see Spencer and Heidi Pratt on another reality show, but the couple seems to thrive only when in the public eye. The insecurities that cause such a need for approval, as well as the ones that cause the female Pratt's desire to so drastically change her appearance, need an objective third party to step in and try to resolve if this young couple wants a shot at going any sort of distance. The male Pratt has been oddly absent during the whole plastic surgery 'scandal,' which spells trouble as it is. If he has stood next to her through terrible musical performances and jungle breakdowns, something must have broken for him to back down now.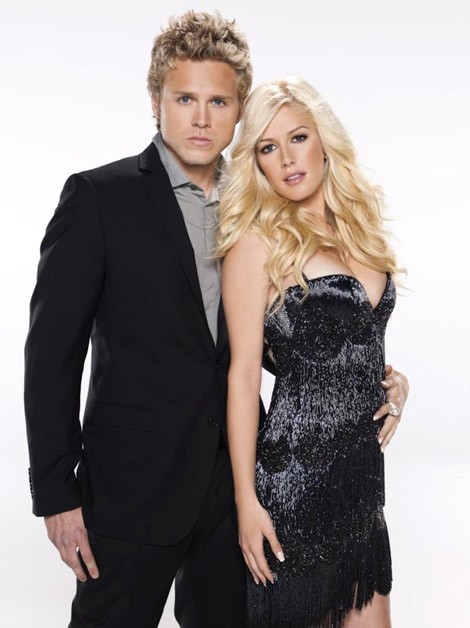 Megan Fox and Brian Austin Green are so "on-again-off-again" by the time this goes to press their status may have changed yet again. She's a twenty-something clearly just out to have fun while she's still hot, and he's a late-thirties once-teen-idol probably just thrilled to have someone so young and hot still want him. But he's also a father, and they really need to think about how all of their flitting in and out of each other's lives is affecting his young son.

This should go without saying but Tiger Woods and Elin Nordegren could certainly use a sit-down on couch, taking a long, tough look at their issues. Though Woods has supposedly completed sex rehab and is said to be trying to "work things out" with his wife, Marriage Ref promises to take a "humorous angle" at all of the problems presented on the show, and it is unlikely Nordegren will be able to see anything funny about her current situation for years to come!



Story by Danielle Turchiano

Starpulse contributing writer