Celebrity Couples That Are Destined To Break Up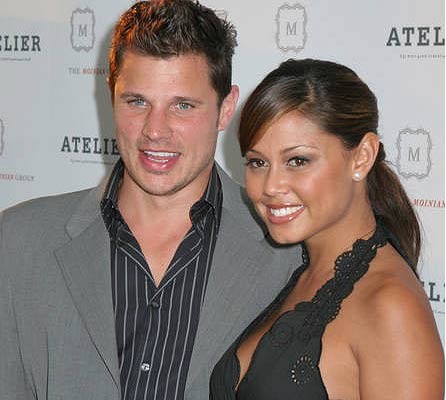 Most couples sadly break up in the real world but we are not here to discuss the real world. We want to tell you about the celebrity couples that are destined to break up. Most Hollywood couples are not real and every once in a while you find one that works.
More future break-ups after the jump!
We thought
Jake Gyllenhaal
and
Reese Witherspoon
had a great chance but it turned out to only be a farce (sad face), so don't be fooled by all the lovey dovey and remember to keep an honest eye when looking at celebrity couples. Ask yourself, why are these two together and you can put your own list together.
(Crickets) We know, we know, these two are not relevant nor are they important to our lives but they have already broken up once and will most likely do it again after they get married. Sound familiar? Yup, that is what Nick did with Jessica (remember that couple?) and we think Nick is only buying time so it does not look like he is going down that road again. We think they are already engaged and will get married later this year, then, after a year together they will break up after their reality show flounders on the Oxygen network. Yup, sounds about right.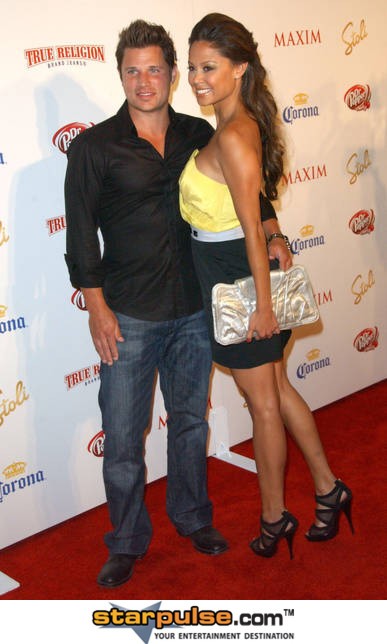 Image © PR Photos
We all know who Channing Tatum is but do any of us know who his wife Jenna Dewan is? Anyways, after Channing's career starts to blow up like it will after "
Dear John
" we think it will be hard for him to pass up on all the beautiful women that will come his way. His wife is hot but she is a nobody and look for this one to end quicker than it started.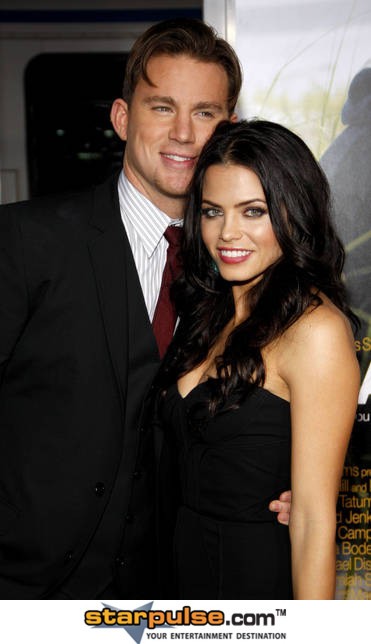 Image © PR Photos
Sadly, we all know how this one is going to end. Jennifer is going to get attached to the hunky Butler which will freak him out he will sadly leave her. She will be surprised that Butler did not want to marry her and she will then go on the Today Show and pour her heart out to the nation and completely ruin her chances of ever finding a normal guy. Butler the whole time will be laughing after getting what he wanted the entire time, which is a nice piece of cougar a$$.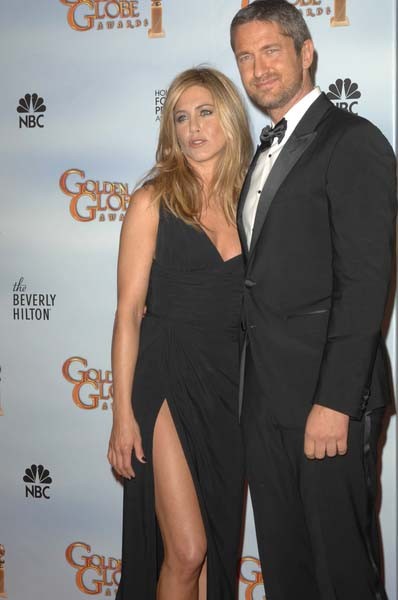 Image © PR Photos
Justin Timberlake and Jessica Biel's relationship is one of America's favorites. They are both America's sweethearts and all the guys in the world love Biel, and the girls love JT. It is seemingly a perfect H-Wood couple, which is an oxymoron, and it will likely end shortly. There were rumors late last year that the two had broken up but they are still seen together, but maybe they are just friends.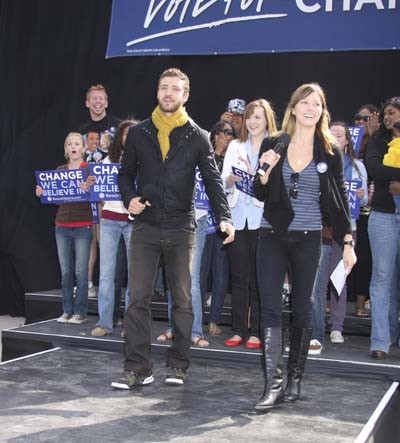 Image © PR Photos
Reggie Bush and Kim Kardashian are both using each other to advance their careers. It is so obvious Reggie does not even smile for the camera anymore because he is so over Kim. Reggie is jealous she is more popular than he is and she is with him because he was the sh*t coming out of college but has fizzled in the NFL. This relationship will likely come to an end this NFL off-season as Bush is expected to be released from his current lucrative contract.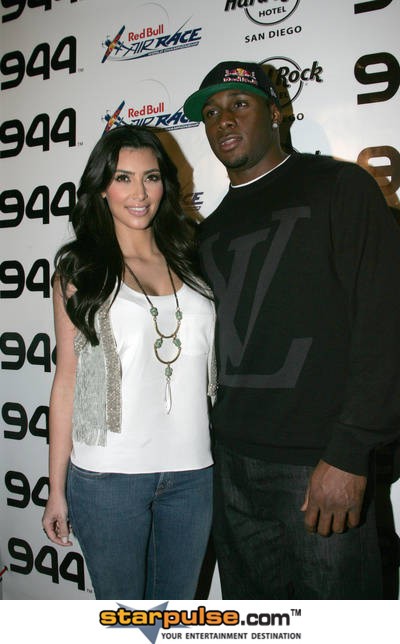 Image © PR Photos
Zac Efron and Vanessa Hudgens are another one of America's favorite sweethearts. Both are extremely good looking and are the IT couple for America's youth but we think they are too perfect. The couple seems contrived and a bit fake for us; we think they are together for the reason of being seen together and that is good for both their careers. The relationship might last a year or two longer but after they reach their mid-twenties they are going to want to see other people, like we all do.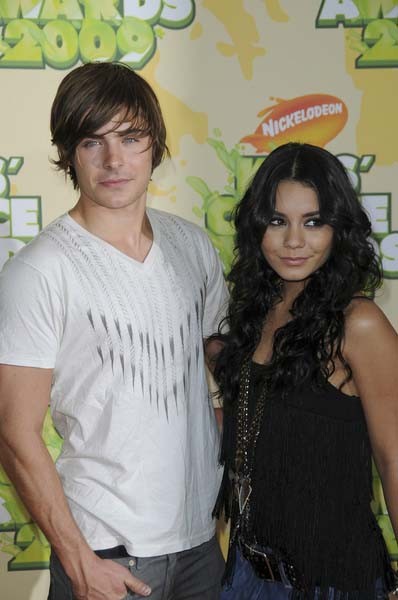 Image © PR Photos
We had to put our new favorite odd couple on the list and we think this one is going to go down in flames and possibly go down as one of the strangest couples in the history of couples. This one is an odd one to say the least but we love every minute of it. Vlad is a big time boxer with an identical twin brother who has probably loved American women for years and finally snatched a 5'2" blonde babe. Hayden recently changed her hair color and is probably going through an odd period in her life because we do not think this one will last for very much longer but we bet they have great sex.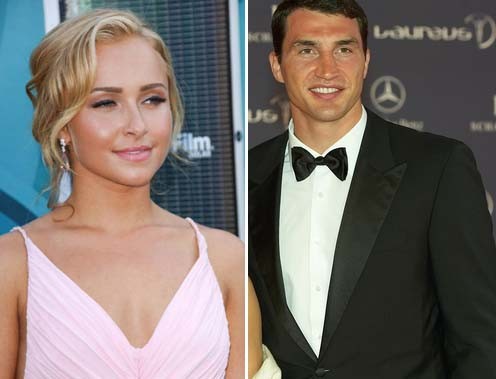 Image © PR Photos
These two just started hooking up and A-Rod is turning into the
Jennifer Aniston
of male celebrity serial daters. He ditched the needy
Kate Hudson
for another high maintenance chick Cam Diaz. Diaz has been out of the spotlight for nearly a decade and she is now attached to NYC's biggest superstar. Coincidence? We think not. This one will last up until Spring Training when A-Rod gets serious.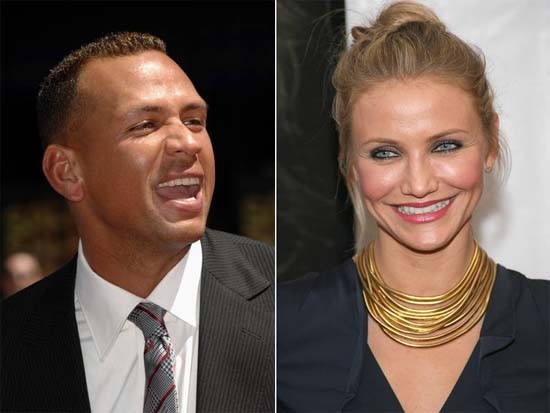 Image © PR Photos
Who would have thought this relationship lasted longer than
Fall Out Boy
, but it has. Pete and Ashlee Wentz have lasted longer than anyone could have imagined but we are afraid to say we think this one is coming to an ugly end. Pete's band probably broke up because he is playing Daddy more these days than he is his bass and the two of them got married after Ashlee was accidentally impregnated. Although they are trying to say they are happily married, any couple that gets married because of a pregnancy will be battling rumors forever. Never meant for each other, this couple will be breaking up shortly and it could get ugly.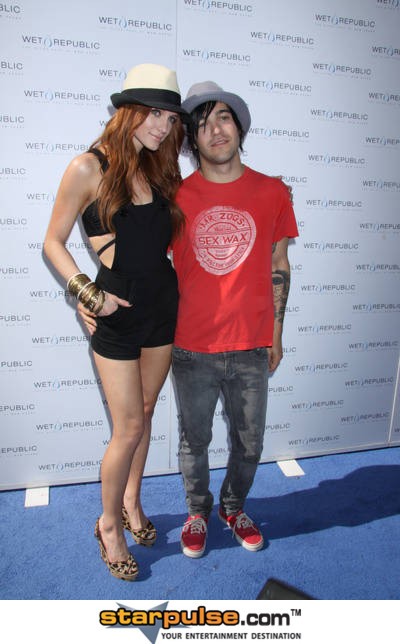 Image © PR Photos
Immediately after locking eyes and lips for the first time on screen there was an instant connection between R-Pats and K-Stew. They are a cute couple but it seems like they are only together to sell "
Twilight
," which would probably do just fine without their relationship. There is no doubting these two are dating but they are still young and they will not make it past her 23rd birthday. She is much too good looking for him and their careers will separate them from each other and will sadly end their loveship, which is great news for me.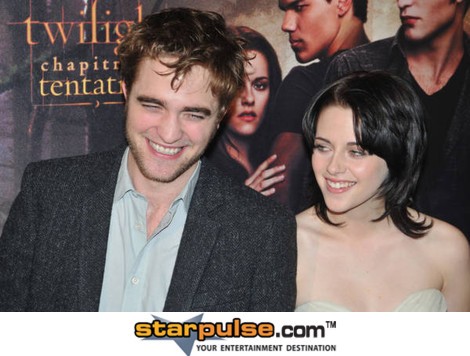 Image © PR Photos
Story by
Matt Anaya
Starpulse contributing writer
Twitter.com/shmattshmanaya