Celebrity Baby News: Jason Biggs, Teresa Palmer Each Welcome Sons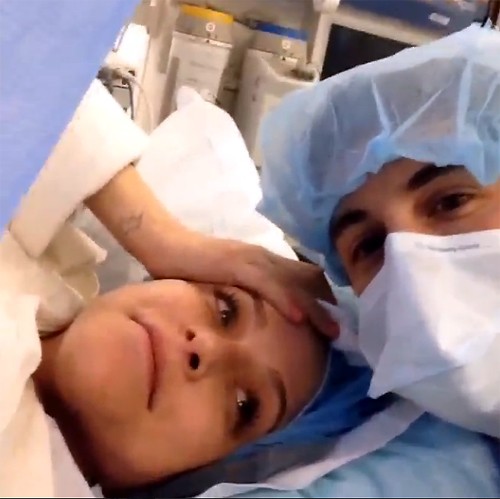 Jason Biggs and his wife Jenny Mollen welcomed their son Sid over the weekend. The proud mom gave birth on Saturday and announced the news on Instagram on Tuesday with a video of them preparing the car on the way to the hospital
She wrote: "February 15th, 2014 3:00am #babybiggs."
The "Orange is the New Black" actor, 35, met Mollen on the 2007 film "My Best Friend's Girl." They wed in 2008. Mollen, 34, will appear on HBO's "Girls" later this season.
Meanwhile, Australian actress Teresa Palmer and her husband Mark Webber also welcomed a son. She gave birth on Monday night and shared a photo on Instagram of her infant holding her hand.
The actress wrote: "Thank you God for blessing us with the most divine gift of our baby son. Introducing Bodhi Rain Palmer born safely, lovingly and naturally last night. 8lbs even.
"Bodhi means 'Enlightened one' Rain means 'Abundant Blessings From Above' and we chose Palmer as his last name as Mark's son Isaac didn't take his dads name either. Thanks for all the blessings and love everyone."
Palmer and Webber wed in December.
Sid Biggs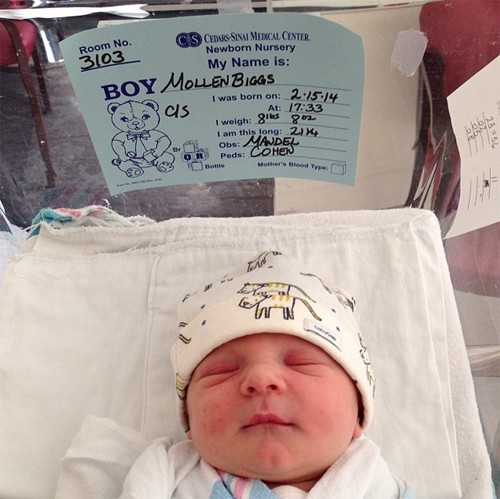 Webber and Palmer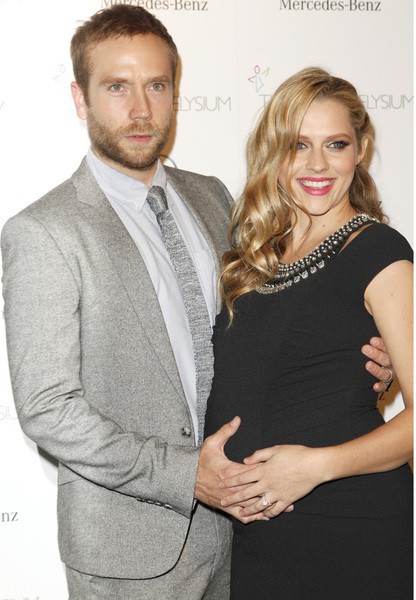 Baby Bodhi