'Celebrity Apprentice' Recap: Fan Favorite Bret Michaels Is Hired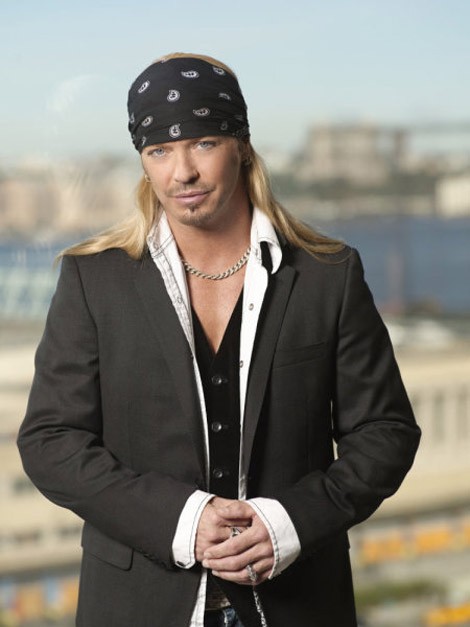 We came in with two big questions. Would Bret Michaels appear at the live finale? Who would be named "The Celebrity Apprentice?" Early on we got the first answer and as soon as we knew he would be in attendance, it wasn't hard to guess that Bret Michaels would eventually win the coveted title.

The first hour of the episode was devoted to seeing Bret and runner-up Holly Robinson Peete complete their final task. However, since the results of this challenge were minimally discussed and totally irrelevant to Trump's decision, it was really just an hour-long Snapple commercial.

In other filler material, axed Celeb Apprenti reunited at the live event for Trump to torture them one last time. The Donald ignored the unworthy, teased the annoying, and put his money on Curtis being the next 'uge celebrity he can claim he discovered. Rod Blagojevich got one last chance to defend himself. Cyndi Lauper performed and rolled around on the "boardroom" table while Mr Trump's face made it perfectly clear that she is not his type. One question, where was Sharon Osbourne? (Also, what was up with Eloise in that sideways world? Oops, wrong show… but feel free to answer)

Joan Rivers and Bill Rancic offered their take on the proceedings and though they were split on their final decision, both thought that Holly was the best choice business-wise and Bret was the go-with-your-heart guy. Based on everything we've seen thus far, it doesn't seem like Bret should be the charity case he's being positioned as here. The man's got Snappitude, for god sakes!

Eventually, Trump brings out the final two contestants. I admit that like Holly, I was tearing up when Bret came out on-stage. Going against his doctor's advice, Bret showed up and was definitely feeling the love in the room.  He took the time to hug each of his former teammates and opponents. Seeing him was emotional for everyone there, and Holly Robinson Peete rightly knew that she was done. When Trump asks why she was crying for her opponent, she confesses that even her 5-year-old son is rooting for Bret. She knows the deal, and no longer needs to keep fighting. Holly made a winning final appearance by showing up, looking great, and graciously accepting the inevitability that she was going home the runner-up.

Trump spends a little bit more time pretending we're still playing this game and gets Don and Ivanka's take on the final two contestants. Lastly, he asks the players themselves why they should get the finale money and the coveted title of 'Celebrity Apprentice.' Each has a very personal connection to their charity and makes a compelling argument on their own behalf. Yet in the end,  it almost doesn't matter because Snapple is matching Trump's donation, and both Bret and Holly will leave with $250K. As for the title, Donald Trump goes with the crowd and crowns Bret Michaels "The Celebrity Apprentice." All in all, a satisfying finale event that ends the way everyone hoped that it would.