'Celebrity Apprentice' Fifth Season Cast Revealed - We Guess Who Will Win!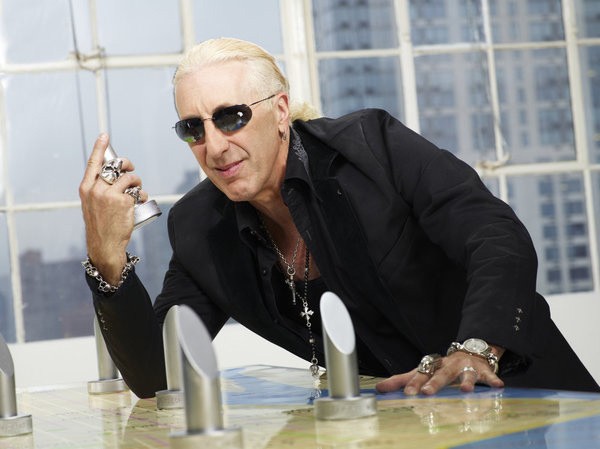 In a cast announcement that rivals Dancing With the Stars' reveal, Celebrity Apprentice has announced a group of varied stars that should make the fifth season memorable.
Clay Aiken, Michael Andretti, Teresa Giudice, Victoria Gotti, Lisa Lampanelli, Dayana Mendoza, Dee Snider, Paul Teutul, Sr., Arsenio Hall, Adam Carolla, Lou Ferrigno, Penn Jillette, George Takei, Cheryl Tiegs, Debbie Gibson, Tia Carrere, Aubrey O'Day, and Patricia Velásquez will all compete to become the next Celebrity Apprentice.
My picks this season:
Winner - Woman: Debbie Gibson. Musicians always have a leg-up on the competition. Many of them write their own business deals and quickly get accustomed to working in the advertising business. Debbie Gibson has been around for a while, and we bet she has picked up a few tricks in that time.
Winner - Man: Dee Snyder. Read the above, and then add more star power. Snyder has better name recognition, and he was even on the show last season to help a fellow musician John Rich win it all.
First Fired - Woman: Cheryl Tiegs. Supermodels have a hard time getting halfway through the competition - and we mean current supermodels. She definitely has fans out there, but can she break the age barrier?
First Fired - Man: Michael Andretti. A famous last name for sure, but auto racing is a niche sport - and Indy racing has an even smaller audience. 
Wild Card - Woman: Lisa Lampanelli. We have a feeling Donald Trump will randomly like Lisa for unspoken reasons and keep saying she's a strong woman for speaking her mind. She could be the contestant that is put on the other team at some point - for better or worse.
Wild Card - Man: Penn Jillette. Penn can win it all if he doesn't get on anyone's nerves. However, while he's very smart, he's also a skeptic - which means he has no problems questioning beliefs. No pun intended, but heaven forbid if he gets in a religious debate with someone.
Who do you think will win?
Get more details on the upcoming season of The Celebrity Apprentice here