Celebrity 180s: Stars Who Have Drastically Changed
Celebrities are supposed to reinvent themselves. While some of these reinventions work out, sometimes they are complete failures. Take a look at these notable celebs that have drastically changed their appearance, behavior, or both.
Christina Aguilera
Christina Aguilera has gone through a few changes of music and style, but her most recent is her most drastic. In 2002, Aguilera released Stripped and donned a variety of scant outfits. In addition, she wore heavy make-up, black hair extensions, and sang about getting "dirrty." With her most recent album, Back to Basics, Aguilera cleaned up her dirrty image and exhibited a more vintage and classic style. She traded in her leather chaps for retro onesies and mary-janes.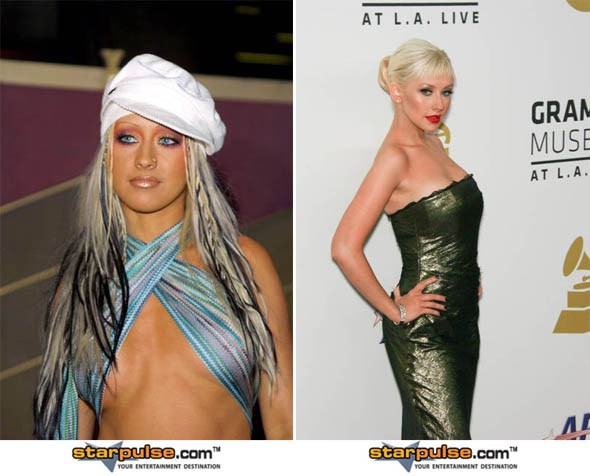 Aguilera also changed her style of music. Instead of drawing from hip-hop and pop influences as she did on Stripped, she tapped into her inner Ella Fitzgerald. The songs on Back to Basics are heavily influenced by forties pop, jazz, and big-band.
Christina Aguilera went from raunchy to retro chic in a matter of four years and managed to be a wife and mom too!