Celebrities Who Lost A Lot Weight For Their Roles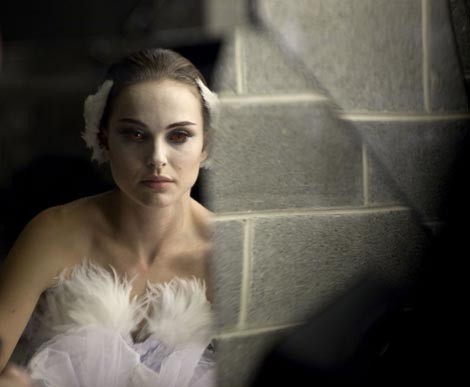 Some actors and actresses are completely dedicated to their craft - just look at Natalie Portman and Mila Kunis, who both shed some serious weight for their roles as rival ballerinas in Black Swan. However, they are just a few of many stars that lost pounds to perfect their characters.
Mila Kunis dropped to 95 pounds, and Natalie Portman was beginning to scare Black Swan director Darren Aronofsky with her thin looks. Mila said at the time, "I could see why this industry is so f**ked up, because at 95 pounds, I would literally look at myself in the mirror and I was like, 'Oh my God!"
Adrien Brody was at 130 pounds during the shoot of The Pianist. While he's usually skinny (he says his normal weight is around 160), watching him in the Oscar-winning film is still jarring. 
50 Cent lost 54 pounds for his role as a cancer patient in the upcoming film "Things Fall Apart." He posted photos of himself online, much to the shock of his fans who are used to his muscular stature.
Finally, we're beginning to think Christian Bale likes drastic changes in body weight. For The Machinist, he was at an astonishing 63 pounds. After being cast for the lead in Batman Begins, Bale then gained almost 160 total pounds to bet at 230 - before director Christopher Nolan had him slim down to 190.
Now, Bale has lost weight again to play a boxer-turned-cocaine addict in The Fighter. It's unknown how much he has lost for his latest flick but he plays a pugilist from the welterweight class, which runs from 140 to 147 pounds.