Celebrities Who Date & Marry 'Average Joes'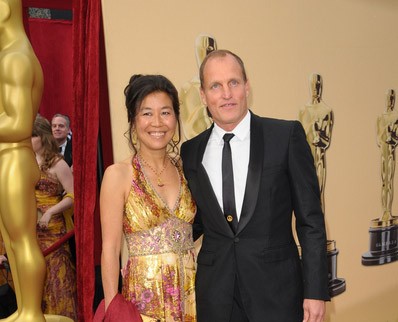 This Friday, the romantic comedy "She's Out of My League" hits theaters. In the film, a sexy event planner, Molly (Alice Eve), crosses paths with and begins dating Kirk (Jay Baruchel), a goofy and gawky airport employee.  The couple has to face the doubts and criticism of friends and family.  As the promotional posters read, "How can a 10 go for a 5?"
In Hollywood, couples usually date inside the industry. But check out six couples where someone snatched a star out of their league:

Perhaps the most recent of the bunch, Kevin Jonas and Danielle Deleasa tied the knot last December. The eldest JoBro broke the hearts of millions of fans when he married the former hairdresser from New Jersey and had a wedding that most girls only dream of.  Ok! Reported that Kevin met the lucky bride on a family vacation to the Bahamas in 2007.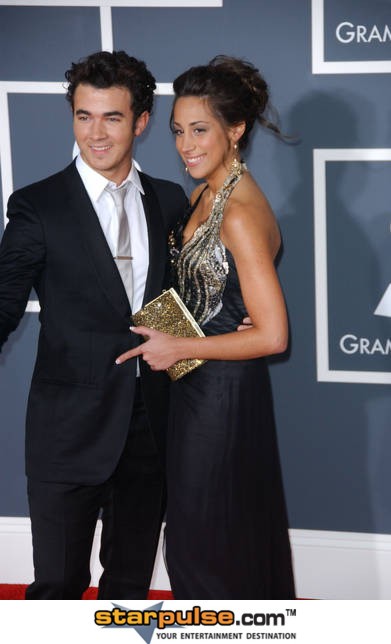 Oscar winner Matt Damon met his wife Luciana Bozan, who he married in 2005, while he was filming "Stuck on You" in Miami in 2003, according to The Associated Press.  Damon married the former bartender and became stepdad to Luciana's daughter from a previous marriage.  The pair has since had two children together.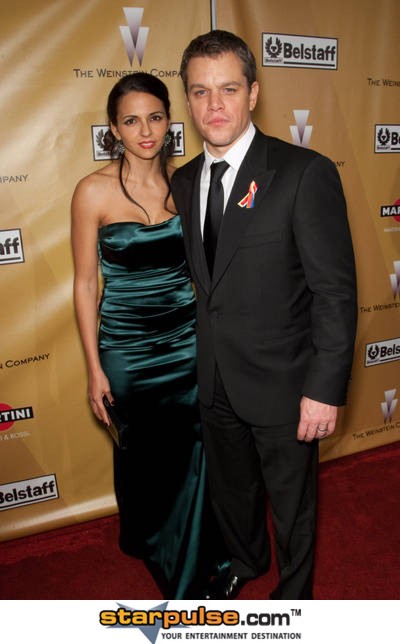 Gorgeous red-headed "Desperate Housewives" actress Marcia Cross is yet another star who has fallen for someone out of the spotlight.  People Magazine reported in 2006 that Cross married stockbroker Tom Mahoney. In the spring of 2007 the SAG Award winner welcomed fraternal twins Eden and Savannah at the age of 45. 

Following some high-profile relationships over the years including marriages to Patricia Arquette and Lisa Marie Presley, Nicolas Cage's current wife is outside of the usual Hollywood mold. Nic married Alice Kim, a former waitress, in the summer of 2004 just a few months after meeting.  Together they have a son, Kal-El.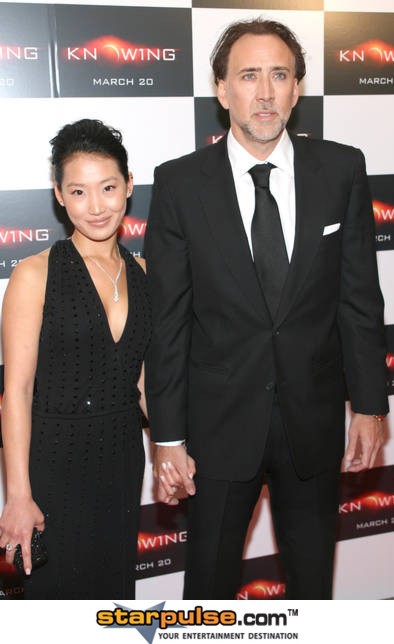 After winning the third season of "The X Factor" in 2006, Leona Lewis rose to stardom and international fame. According to the BBC, Lewis is the first British star to top the US pop charts in over 20 years. Despite her near-instant success, she keeps grounded with long-term boyfriend Lou Al-Chamaa.  Childhood friends Leona and Lou, an electrician, have been dating since she was 17.

Woody Harrelson married his wife, Laura Louie, at their home in Maui in late 2008.  The two had been dating since 1987 and she reportedly worked as his personal assistant.  The twenty-something year long relationship is the second marriage for Harrelson, following his 10-month marriage with Nancy Simon. Their three daughters are 4-year-old Makani, 14-year-old Zoe, and 16-year-old Deni.

Story by Amber Wojcek

Starpulse contributing writer