Celebrities Urge You to Exercise Your Right To Vote Today!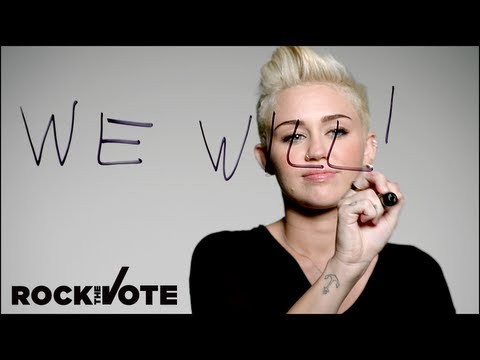 Hopefully, we all know how important is to get out there and use our voices to vote today in the presidential election.  But in case you were thinking you might just sit back and watch because your vote doesn't really matter, here's some celebrity inspiration to get you out the door to your polling location.
In this video, Selena Gomez, Ellen Degeneres, Zac Efron, Leonardo Dicaprio and many other top celebrities tell us why it's so important that we "Vote 4 Stuff", no matter what that stuff is. 
Busy Phillips, Miley Cyrus, and Neil Patrick Harris are just a few of the stars who tell you why they're choosing to vote in this Rock The Vote Video.
Meanwhile, on Twitter, Kim Kardashian tweets, "Sending in my absentee ballot now!  Make sure you vote!" and Lady Gaga says "Happy Election Day everyone. If anyone needs assistance finding your poll location go to:http://www.GottaVote.com  very easy to use."
Now go make your favorite celebrities proud and do yourself a huge favor by exercising your right to vote today!