Celebrities Tweet Their Support For Angelina Jolie For Revealing Double Mastectomy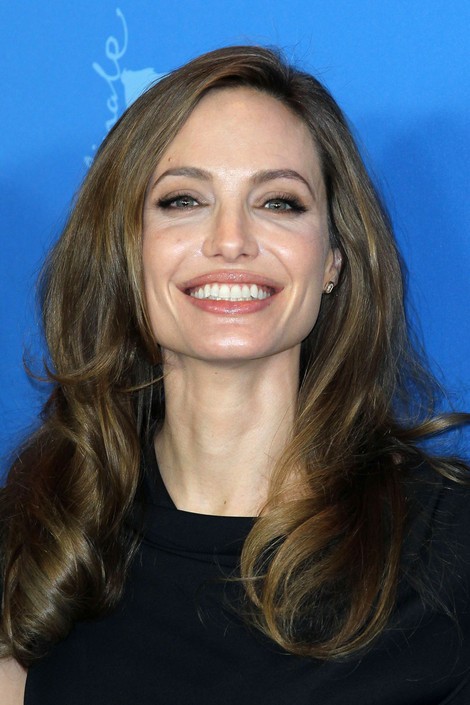 Hollywood stars have commended Angelina Jolie for going public with her double mastectomy. Elizabeth Banks, Kristen Bell and Marlee Matlin are among the stars that have tweeted their support for the brave actress.  

Earlier this year, the 37 year-old actress underwent the preventative surgery after doctors informed her she had an 87 per cent risk of contracting breast cancer because she carried the "faulty" gene BRCA1.

The Salt star opened up about her decision in Tuesday's edition of the New York Times, and several of her acting peers took to their Twitter page to heap praise on the star for speaking publicly about the surgery.

Banks writes, "Much respect & for sharing in classy way," Bell declares, "An admirable op ed (opinion/editorial) by Angelina Jolie," and Nia Vardalos tells her followers, "A moment of quiet respect for Angelina Jolie's candor and all women's bravery in facing this choice."

Marlee Matlin adds, "Brave, honest, strong. Angelina Jolie gets a double mastectomy. Agree with nia vardalos - quiet respect for her," while director Adam Shankman applauds, "Beautiful and brave article by angelina jolie."

Sheryl Crow tweeted "I commend Angelina Jolie for her courage and thoughtfulness in sharing her story today regarding her mastectomy. So brave! Ladies, please check out Angelina Jolie's story today, especially if you have breast cancer in your family history."  
Australian pop superstar and breast cancer survivor Kylie Minogue tweeted "angelinajolie thank you for sharing your story and helping women around the world inspirational."

Giuliana Rancic adds "Angelina Jolie reveals double mastectomy. Proud of her for using her incredible platform to educate women."
 Jolie's mother, Marcheline Bertrand, died in 2007 at the age of 56 after battling ovarian cancer for almost a decade.