Celebrities Tweet: Cher Freaks Out, YoYo Champions, Chenoweth Talks Weiners & More!
Welcome to Celebrities Tweet, our weekly segment on the random ramblings and chatterings of celebrities on and around the Twitter-Verse.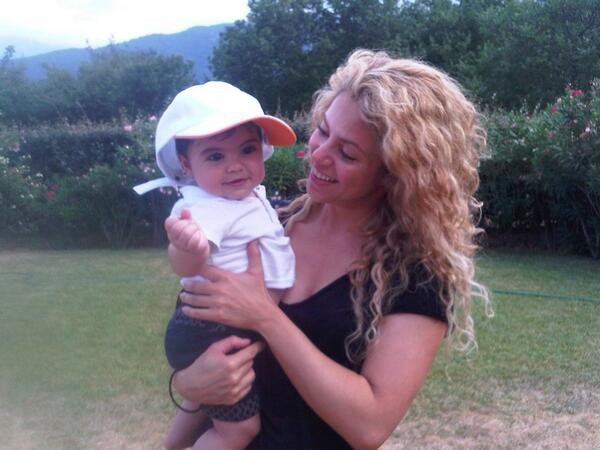 Kristen Chenoweth adapts broadway musical Wicked's famous song 'Popular' for a certain US Congressman, in the Latenight Clip of the Week!
It's always the right time to watch @KChenoweth's sing her Anthony Weiner version of "Popular" http://t.co/J5evuEiFpM #TonightShow

— Jay Leno (@jayleno) August 14, 2013
Wednesday is #BUMP day. Give someone you love a #BUMP.
Happy #BUMP Day! pic.twitter.com/GDH6UPSZif

— Donnie Wahlberg (@DonnieWahlberg) August 14, 2013
Undeniably Adorable.
Sorry for any confusion. My dog is happy and healthy and just taking care of her little sister. pic.twitter.com/nniO8SiEoG

— jimmy fallon (@jimmyfallon) August 14, 2013
lwft nadders dat is syoer fun. (I apologize if I offended anyone with that.)
It']s lefjt handers day!1 I tyuped this twert weith m y left hand juast for yuo

— Ellen DeGeneres (@TheEllenShow) August 13, 2013
At 40 cents a city block, it's a bargain!
Just bought Detroit on Etsy.

— Conan O'Brien (@ConanOBrien) August 13, 2013
Cher freaks out - we're not really sure over what though.
Just heard TGT ! FUCK ! IT'S NOT EVEN THE RIGHT FUCKING VERSION!!! WHY DO PPL THINK THIS KINDA LEAKING SHIT IS OK ! I'm so Fg DISSAPOINTED

— Cher (@cher) August 13, 2013
Clarkson at Sea.
Sometimes, I like being ecological pic.twitter.com/tRIlVj0POw

— Jeremy Clarkson (@JeremyClarkson) August 13, 2013
Cake lovers https://t.co/pm6XtHzyOb

— David Giuntoli (@mistergiuntoli) August 16, 2013
This guy is better at YoYo than most people are at breathing. Think about that.
Get ready to be stupefied as you realize you'll never be this good at anything. 2013 World Yo-Yo Champ: http://t.co/u2eCLvtHVU via @youtube

— Dane Cook (@DaneCook) August 15, 2013
Motivational Saying of the Week!
Drive, ego and cocksureness are all essential elements in terms of getting exactly what you want but losing everything you've got.

— Dane Cook (@DaneCook) August 15, 2013
The movie in which Harry Style goes fishing for his own ass?
Really can't wait for people to see the movie. The premier is going to be funnnnn!

— Harry Styles (@Harry_Styles) August 15, 2013
"@UberFacts: During sex, women are more likely to orgasm if they are wearing socks." Headed to Walmart.

— Zach Braff (@zachbraff) August 15, 2013
And Shakira gets the Twitpic of the Week award, with little baby Milan in tow. #Cute
In the tranquil French countryside! ¡Ya en la tranquilidad de la campiña francesa!" Shak pic.twitter.com/YiVkl4KMVX

— Shakira (@shakira) August 16, 2013