Celebrities Tweet: Batfleck, Dr. Phil Makes A Twitter-Faux-Pas, Bradley Cooper Just Wants To Spoon & More!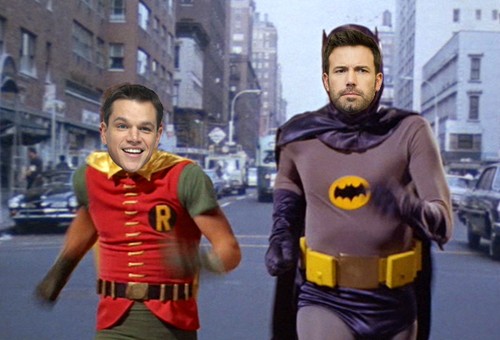 Welcome to Celebrities Tweet - where we round up the weekly ridiculousness that is the celebrity Twitter-sphere.
---
First up: The announcement that Ben Affleck will be playing Batman in the Man of Steel sequel has been met with some harsh resistance from Batman fans. #Batfleck.
Really looking forward to seeing Affleck bring the depth and gravitas to Batman that he brought to Daredevil and Gigli.

— Wil Wheaton (@wilw) August 23, 2013
Casting Ben Affleck as Batman sounds like something The Joker would do to create a distraction at the nerd bank.

— Comedy Central (@ComedyCentral) August 23, 2013
I'm now totally confident I'll eventually play Iron Man.

— Stephen Amell (@amellywood) August 23, 2013
Doctor Phil rather tastelessly tweets about whether it's okay to have sex with a drunk girl. We have to assume he'd been hitting the bottle too.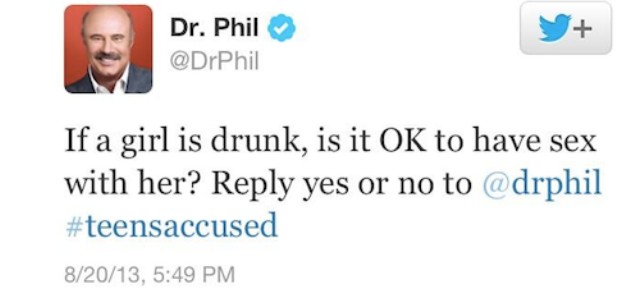 A real man has a nice, strong, ankle-line.
You can tell a man by his ankles.

— Harry Styles (@Harry_Styles) August 21, 2013
Don't be so surprised Seth. Everyone knows Bradley just wants to spoon.
Wh-- what? pic.twitter.com/ecDSmEWhmW

— Seth MacFarlane (@SethMacFarlane) August 21, 2013
A vicious heart-attack circle.
Headline: Man has heart attack giving CPR Anyone wanna take this one?

— Dane Cook (@DaneCook) August 21, 2013
Just click with an open mind. You'll laugh.
Ok white girls love better lol#smsaudio http://t.co/pespQTNlq2

— 50cent (@50cent) August 21, 2013