Celebrities That Look Great Over The Years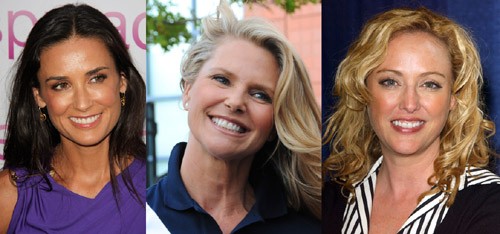 In Hollywood, looking a day over 25 is a liability. And then there are the celebrity faces that have been botoxed to the point that their foreheads have become unnatural plains of shiny, flat skin. The message in Hollywood is clear: young and perky equals good; saggy and old equals bad.
This debasing assessment is generally more applicable to women than it is to men, whose aging process garners descriptions like "sugar daddy," "distinguished grey," and "silver fox." Society bids women to believe that in order to be considered beautiful and desirable, they must be cellulite, sag, and wrinkle free - always. As a result, it's no wonder that scores of female celebrities are attempting to pull a Ponce de Leon, either by lubricating themselves morning, noon, and night with various creams, gels, and balms or by paying a visit to the plastic surgeon's office for a little nippage and tuckage.
While surgery is certainly an enticing option, it is definitely not one without risks. Any celebrity who is considering going under the knife should first take a good, long look at
Joan Rivers
, who looks more like one of Madame Tussaud's wax sculptures than an actual human being, and ask themselves, "Do I want to end up like that?" While the extensive amount of nips and tucks that Joan Rivers has endured definitely falls on the extreme end of the spectrum, even minor procedures can leave a celebrity looking a bit peculiar - like with a frozen horse face or a ridiculous trout pout.
This is not to say, however, that every celebrity who undergoes a cosmetic enhancement will wind up looking freakish. Au contraire, some processes are carried out so impeccably that the results look entirely au naturel. Take
Virginia Madsen
, for example. While it's true that this 48 year-old, blond-haired, blue-eyed belle was blessed with a stellar set of genes, the Chicago-born actress also owes her radiant appearance to Botox and Juvederm injections.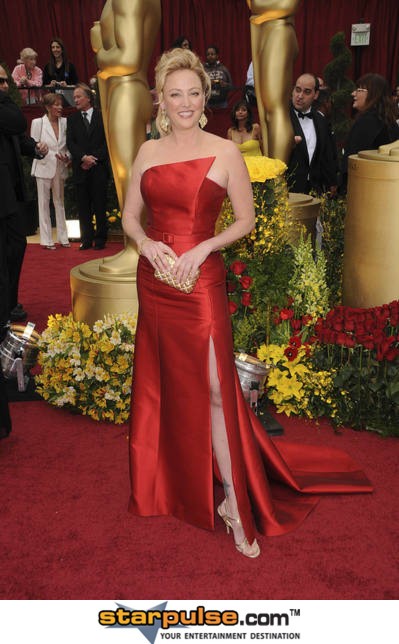 Image © PR Photos
According to "People Magazine," Virginia first started using Botox, which works by temporarily freezing wrinkle-causing muscles, in 2003 after she was prescribed the drug to treat her migraine headaches. In addition to providing her with pain relief, a very pleasant side effect of Virginia's Botox treatment was that it eliminated the "11" lines that had formed in between her brows. After seeing the more youthful looking results from her initial injection, Virginia decided to become a bi-annual user of both Botox and Juvederm, which she uses to treat her laugh lines.
Unlike some celebrities, Virginia doesn't believe in lying about the cosmetic enhancements she has received. Rather she believes women should be empowered with honest information about all of their beauty options. Virginia has accordingly teamed up with Allergan, Botox's manufacturer, to launch a safety campaign to better inform the public about the product and its use. "If you have questions," she says. "If you are curious, ask your doctor. Get educated, get informed, and find out if it's the right choice for you."
Not all celebrities are this candid about their cosmetic procedures, however. In spite of their widespread use, plastic surgery and Botox still remain taboo subjects, and many people prefer to stay tight-lipped about any work that they have had done. Such is seemingly the case with
Demi Moore
, who insists in a recent interview with the French version of "Marie Claire" that she has never had any form of plastic surgery. Hmm...now that is a real head scratcher, considering the way that at the age of 46 Demi has a body that is tighter than Scrooge McDuck's wallet and a face that is virtually wrinkle free. Sure, Demi. No plastic surgery. Whatever you say, *wink wink.*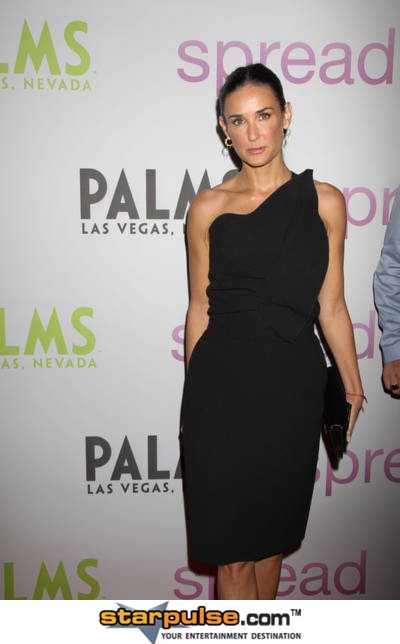 Image © PR Photos
Then again, according to Dr. Toby Mayer and Dr. Richard Fleming of the Beverly Hills Institute of Aesthetic and Reconstructive Surgery, there actually is a significant amount of evidence that supports Demi's surgery-free claims. For starters, her face doesn't display any of the tell-tale signs of a face-lift, i.e. the wind-swept look, stretched mouth, and illogically placed wrinkles. Also, there is visual substantiation showing that over the last ten years, Demi has, in fact, exhibited signs of aging - miniscule as they may be.
Dr. Toby says, "If you really look, her lower eyelids have a little excess skin and wrinkles on them compared with a decade ago." Could it be then that Demi's radiance really is au naturel? Maybe her youthful glow is the result of her raw food diet or challenging exercise routine. Or perhaps it's the consequence of being married to a much-younger stud muffin of a man - who knows. Demi may be a big liar, liar, pants on fire - but then again, don't be surprised if there's nothing flammable at all about her slacks.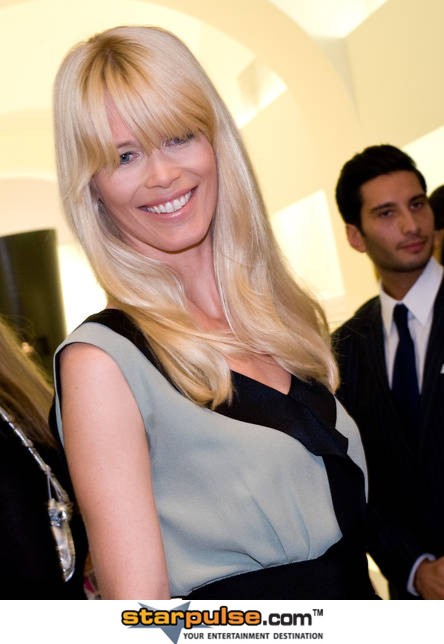 Image © PR Photos
Claudia Schiffer
and
Christie Brinkley
are two more aged-to-perfection celebrities who, up until this point, have opted to take the aging gracefully route. In a recent issue of "Life & Style" magazine, Claudia reported that she would never resort to having plastic surgery. "I'd be worried about the long-term effects," she said. "Aging is a part of life and I think everyone must accept that looks will change" - yeah, that sentiment just rolls off the tongue...when you're a supermodel.
To maintain her good looks, Claudia tries to eat organic foods as often as possible and sticks to carbs for lunch and proteins, like meat and fish, for dinner. Additionally, Claudia steers clear of caking on make-up when she isn't working and always makes sure to wear sunglasses when she steps outside. Now, that is all fine and good but Ms. Schiffer hasn't even hit 40 yet so her battle with crow's feet and laugh lines is just beginning. It remains to be seen whether or not Claudia's negative sentiments towards plastic surgery will change once the signs of aging become more pronounced.
Fifty-five year old Christie Brinkley, on the other hand, is not one to rule out plastic surgery should she feel that she needs it in the future. In an interview with "The Insider," Christie reports, "I have no problem with [plastic surgery] and I always thought that I would never want to do that and now I'm not so sure. When you hit 50, it's kind of like whatever it takes."
While the cosmetic enhancement versus aging gracefully debate wages on, the bottom fine line is this: all of the aforementioned women are just as stunning today as they ever were, so who really cares whether or not they have had some nips and tucks along the way. As long as they are weighing their options and making safe and informed decisions that are appropriately suited for their individual needs and happiness then that is what is important. Empowerment, after all, is all about choice.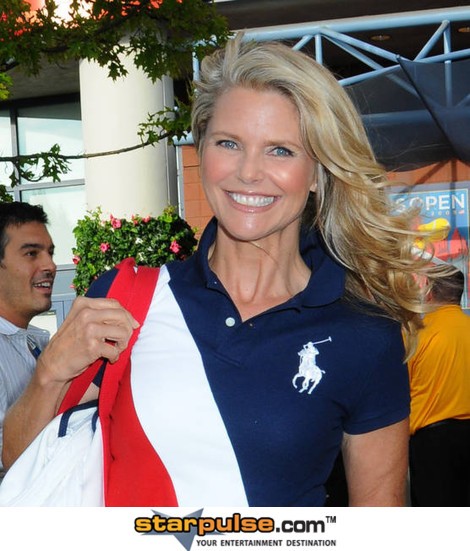 Image © PR Photos
Story by
Michaela Zanello
Starpulse contributing writer