Celebrities Reveal Their Oscar Predictions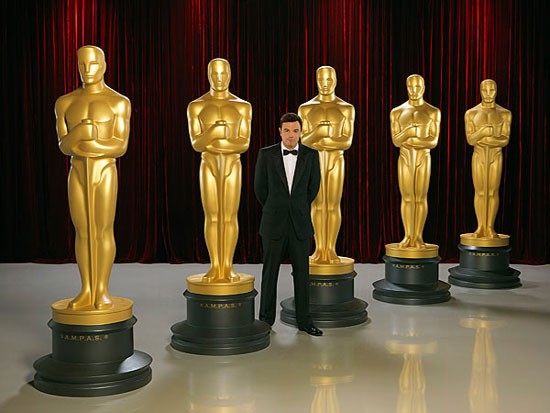 Who will take home Oscar gold this Sunday? Several stars are chiming in with their picks for the coveted awards.

Viola Davis, Best Actress nominee for "The Help" in 2012, insists she's rooting for "everyone," but she "loved Lincoln."  She added, "I love Daniel Day-Lewis, everyone does." She also gave props to his co-stars Sally Field and Tommy lee Jones.

She gushed: "I felt like I spent two and a half hours with Lincoln."
CHECK OUT THE FULL LIST OF OSCAR  NOMINATIONS HERE!


Olivia Munn is looking forward to the Best Actor race. She also praised Day-Lewis but has another man on her mind. "I though Bradley Cooper was wonderful in Silver Linings Playbook. It's a tough year," she said.

What about the nominees themselves? Up for Best Actress for "Silver Linings Playbook," Jennifer Lawrence has some love for Jessica Chastain from "Zero Dark Thirty" as well as Naomi Watts for "The Impossible."

Best Actor nominee Hugh Jackman ("Les Miserables") said: "I'm really pretty obsessed with Joaquin [Phoenix]. I just think he makes acting look almost impossible to see the craft, the artifice and reality...he blurs that line as well as anyone."
Joaquin starred in "The Master."
The 85th Academy Awards take place Sunday, Feb. 23, at 7e/4p on ABC.
Watch more in the video below: