Celebrities React To Peaches Geldof's Death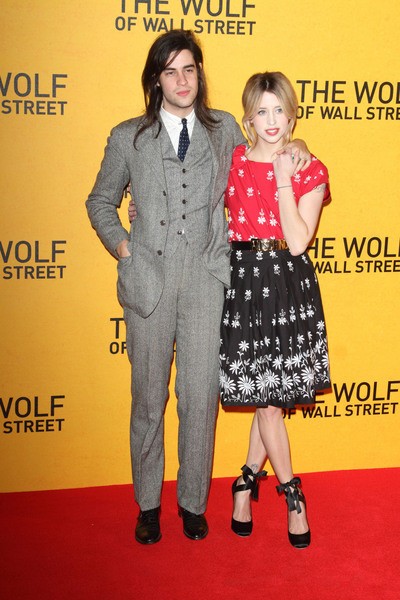 Stars have come out to offer their tributes and prayers to the Geldof family after Peaches Geldof was found dead today at the young age of 25.
Lily Allen, Lorde, and Simon Cowell are among those who have offered condolences to the family. See their words below:
@lilyallen My thoughts are with Peaches' family at this awful time. I hope they get to grieve in peace. Peaches, rest in peace gorgeous girl

— Lily Allen (@lilyallen) April 7, 2014
Peaches! You beautiful thing. Rest with the angels. My thoughts and prayers go out to all that knew and loved you.

— Alyssa Milano (@Alyssa_Milano) April 7, 2014
So sad to hear about Peaches. Rest in peace.

— Simon Cowell (@SimonCowell) April 7, 2014
Even if you think you've got it all figured out, some things still can't be explained or understood. Two beautiful children. RIP Peaches

— Ellie Goulding (@elliegoulding) April 7, 2014
No words can express any comfort at the loss of a child and mother as beautiful as Peaches Geldorf. God bless.

— Susan Sarandon (@SusanSarandon) April 7, 2014
you were a sparkling, lovely person who showed me such kindness. rest easy, peaches

— Lorde (@lordemusic) April 7, 2014
Very sad to here about the sad loss of Peaches Geldof aged 25 years old such a shame thoughts and love to her whole family xxxxx :(

— Jamie Oliver (@jamieoliver) April 7, 2014
Poor sweet Peaches Geldof. We spoke only a month ago and she looked like an angel. This is truly sad. Poor Bob! R.I.P

— Boy George (@BoyGeorge) April 7, 2014
Devastated about @peaches_g. Sending condolences & respect to the Geldof family. It's unimaginable what they must be going through right now

— Sharon Osbourne (@MrsSOsbourne) April 7, 2014
Bob Geldof said in a statement, "Peaches has died. We are beyond pain. She was the wildest, funniest, cleverest wittiest and the most bonkers of all of us."
Peaches leaves behind two children and husband Thomas Cohen.