Celebrities React To London Riots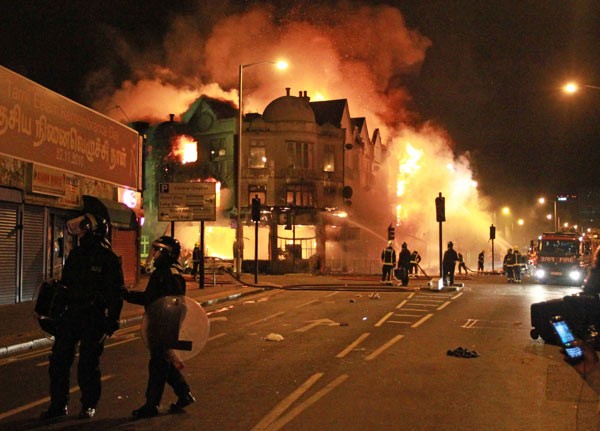 "Sick to my stomach. Love my home. Thank you for the updates. I won't be sleeping. News on. Keep safe, people." That's what Sophie Ellis-Bextor wrote on Twitter about the savage riots going on in London. Protests in Tottenham over a police shooting erupted into a full-blown riot over several nights.
DJ Trevor Nelson spoke out on Twitter to attack the looters: "Life is tough all over the world.not having designer trainers ain't hardship no drinkable water is.just feel so shamed."
Musician Calvin Harris wonders what will happen to the London Olympics: "Imagine how the olympics are gonna look next year...riot squad everywhere...who's going to want to visit UK now...economy will be destroyed."
Leona Lewis pleaded with rioters, "I presume alot of people rioting are from the area and all your doing is hurting yourself and your own community."
Simon Pegg urged others to help with the recovery: "Visit www.riotcleanup.co.uk for info on how and where to help if you can. #riotcleanup." The site appeared to be down due to the massive traffic sent to it.