Celebrities React To Ben Affleck Playing Batman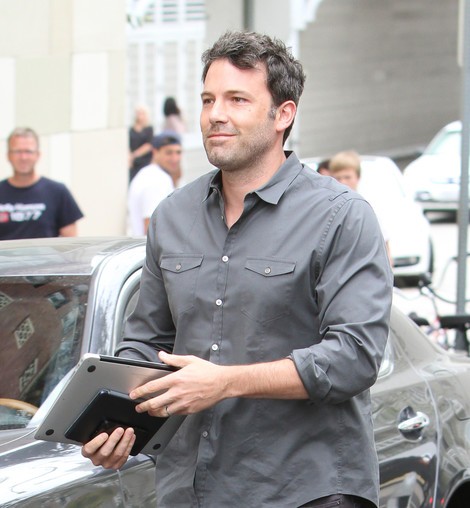 A lot of famous fans were stunned when it was revealed overnight that Ben Affleck will replace Christian Bale as Batman in the 2015 "Man Of Steel" follow-up.

Check out what some celebs said on Twitter about the casting:

Wil Wheaton said: "Really looking forward to seeing Affleck bring the depth and gravitas to Batman that he brought to Daredevil and Gigli."

Comedian Jim Gaffigan added: "I'd react to Ben Affleck getting an acting role but I'm still recovering from Beyonce's haircut."

Funnyman Billy Eichner noted: "How dare Ben Affleck ruin the integrity of a franchise where a grown man pretends he's a bat!"

Richard Dreyfus joked: "You read for a part, you feel good about it, you feel confident, then they cast Ben Affleck."

Rob Kazinsky, who played Warlow on "True Blood," tweeted: "OOOOOOOOOOOH Matt Damon as the new joker? waddya think of them apples?"

Tim Siedell wrote: "Be thankful Ben Affleck said yes. You know James Franco was next on that list."

Kevin Smith, who has directed Affleck in films such as "Mallrats" and "Chasing Amy" wrote: "Holy shit... BEN AFFLECK IS THE NEW BATMAN!!! … Do you know what this means? It means that I've seen Batman naked!!!"

Comedian Chris Rock added: "I want to congratulate Ben affleck on winning the part of batman it was some battle but you won fair and square."

And Josh Gad is one serious supporter. He tweeted: "WTF! Ben Affleck is Batman?! That's genius...Affleck is going to kill this. Mark my words. As a huge fan of Bale, I completely think this is a genius new way to take it."