Celebrities Pay Tribute To The Victims Of Texas Fertilizer Plant Explosion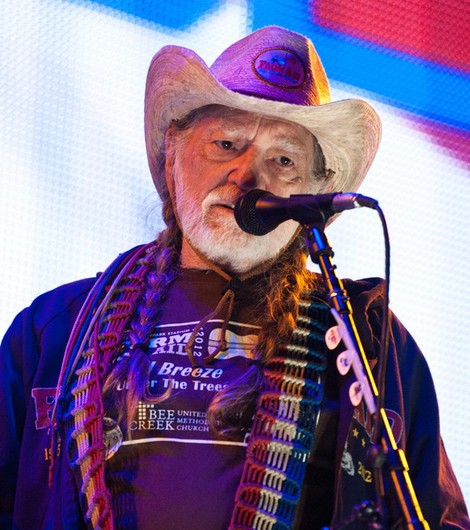 Lone Star State stars Willie Nelson and Eva Longoria are among the celebrities sending their regards to residents of the town of West, near Waco in Texas, which was rocked by a massive fertilizer plant explosion last night.

The small community, has been evacuated after a huge blast ripped through the West Fertilizer Plant on Wednesday, sending a giant fireball into the sky. At least 160 people have been treated for injuries following the explosion, and authorities confirm there have been fatalities, but have yet to give an estimated figure.

Local stars Longoria and Nelson, who both grew up in the state, were among the first to reach out to victims of the blast. Willie who was born and grew up 120 miles north of the state capital, in tiny Abbott, which is about five miles north of West. Wrote on his page, "West has been in my backyard all my life. My heart is praying for the community that we call home."

While the Desperate Housewives star, who hails from Corpus Christi tweeted, "Keeping the people of West, Texas in my thoughts and prayers,"

Singer Katy Perry added her thoughts on the disaster, writing, "Reading all the news about Texas. It's a very sad time for lots of ppl (people). Let's send extra love & light out. Don't take anything for granted."

Country singer Blake Shelton also took to the social networking site to write, "Man... Thinking about all my Texas family and friends tonight. I love y'all."

Meanwhile, La Toya Jackson tweeted her prayers: "Let's pray for the love ones & their families who are affected by the explosion in Texas! How sad."

It is the second tragedy in the country this week after the double bombing at the Boston Marathon in Massachusetts on Monday , which left three dead and more than 170 injured.