Celebrities In See-Through Clothing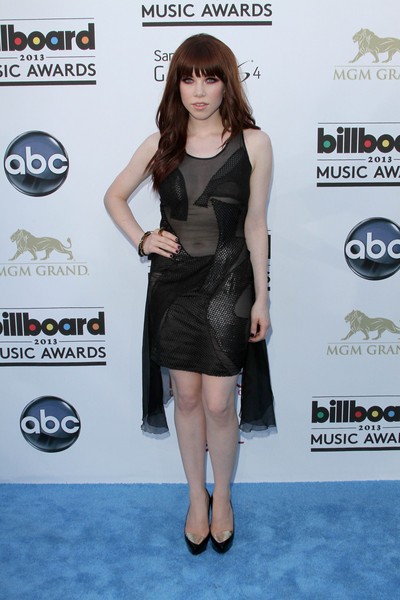 Kim Kardashian showed a little nipple in Toronto recently while celebrating her new jewelry line, but see-through clothing isn't always sheer genius. It's a sexy way to dress, but if you're not careful you can show just a little too much.
Carly Rae Jepsen (above) showed up to the 2013 Billboard Music Awards wearing a very revealing dress, and so did Jennifer Lopez and "Once Upon a Time" stare Jennifer Morrison.
Remember when Beyonce flashed her assets in a see-through Givenchy couture gown at the Met Gala in New York City? Va va voom! And former Destiny's Child bandmate Kelly Rowland opted for the see-through top on her latest album, "Talk A Good Game."
Rihanna is also fond of getting raunchy occasionally, and Katy Perry attended Coachella over the summer in a see-through dress with her bra and panties proudly visible.
Then there's former Pussycat Dolls star Melanie Thornton. She shocked at an Elle's Women in Music Event in an extremely see-through dress. Our opinion? She crossed the line.
Sheer fashion appears to be more than just a fad. Watch the video below and check out some see-through photos on the following pages: