Celebrities Celebrate Easter At The Beach, In Brooklyn, With Family & More (Photos)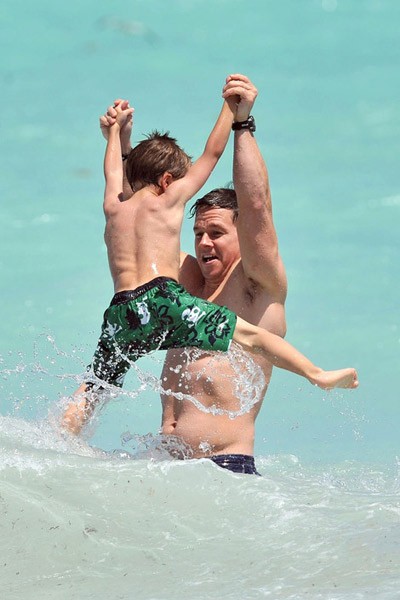 Mark Wahlberg certainly knows how to have fun on the holidays. We spotted the actor swimming with his son Brendan in Miami, Fla., after the family spent their morning attending an Easter service at church.
Wahlberg showed off his incredible body as he swung around his son in the breaking waves. The actor also relaxed on a lounge chair with his wife Rhea Durham and their daughter Grace Margaret.
He wasn't the only star who took advantage of the beautiful Sunday weather. Check out what other celebs did on Easter...