Celebrities At Game 1 Of The Celtic/Lakers NBA Finals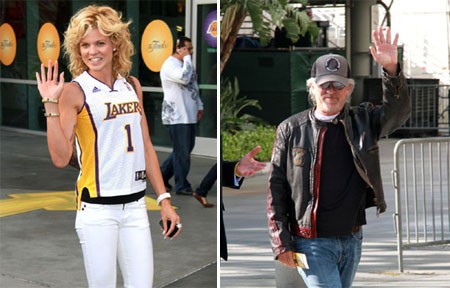 Game 1 of the NBA finals between the Los Angeles Lakers and the Boston Celtics was held last night at the Staples center in downtown L.A. Celtic Lakers finals are historic and legendary and the rivalry goes back decades. In Los Angeles, it almost seems traditional for celebrities to show up in support of their home team. Game 1 went to the Lakers with an easy 102-89 win over Celtics. Let's take look at just a few celebs that were there for the Game 1 of the NBA finals in Los Angeles.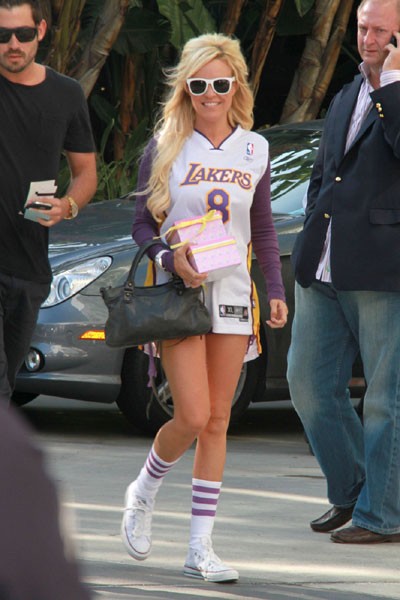 In Laker colors was Bridget Marquardt.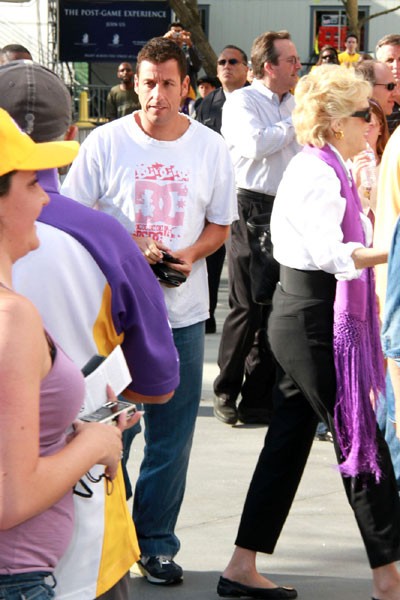 New England native Adam Sandler not wearing Celtic green…
We can't tell if he's jumped ship on his native land?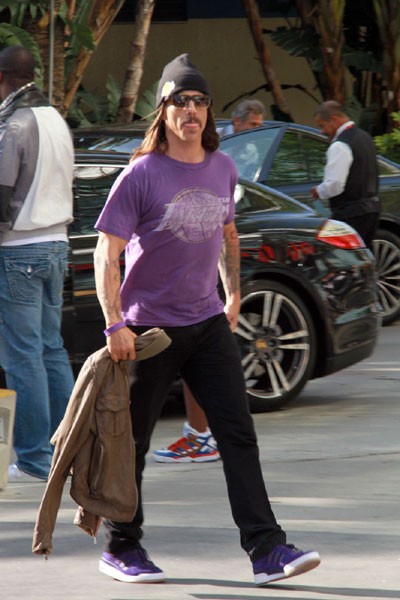 Anthony Kiedis was wearing his purple.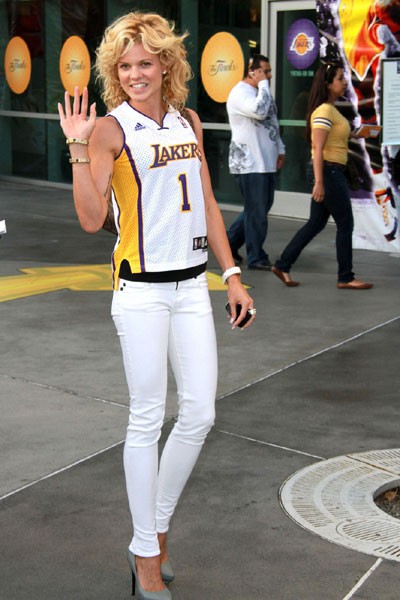 Angel McCord wearing the Lakers colors.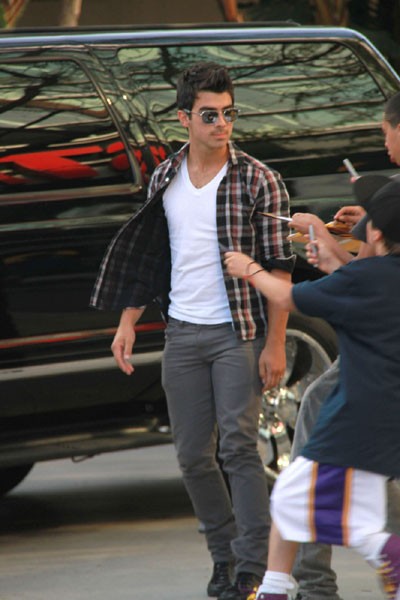 Fans attacked Joe Jonas with their pens as he entered the Staples center.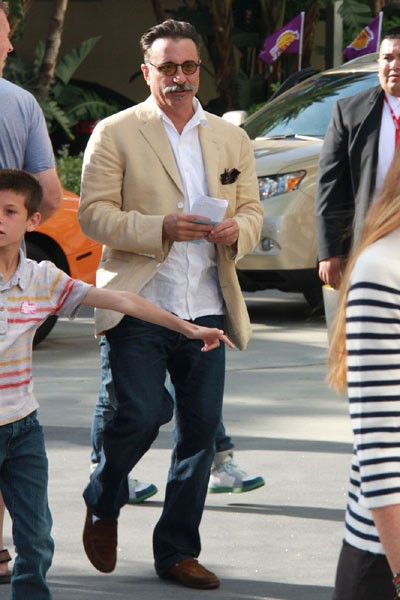 Andy Garcia was also in attendance with his mustache as escort. Bringing it back? Just saying.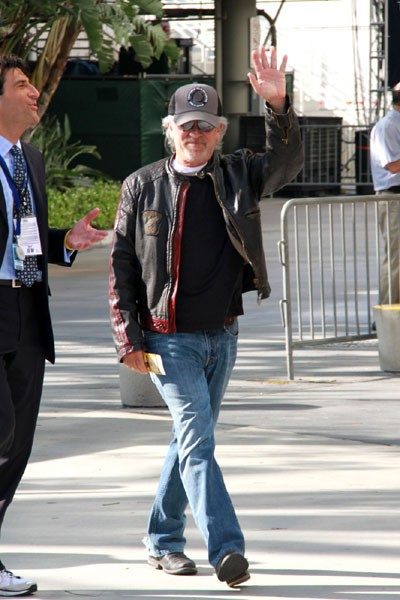 Steven Spielberg seemed to be alone? None of his kids are fans?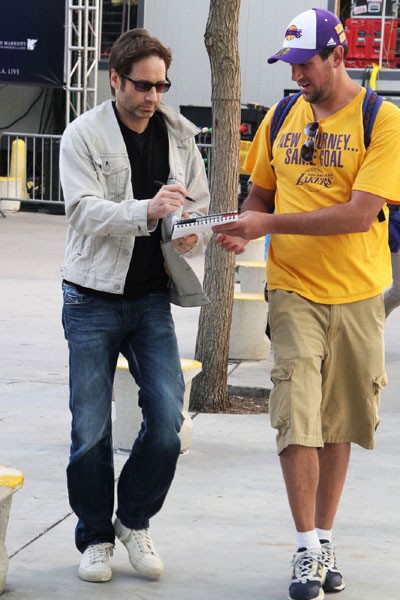 David Duchovny found a spare moment to give a fan his autograph.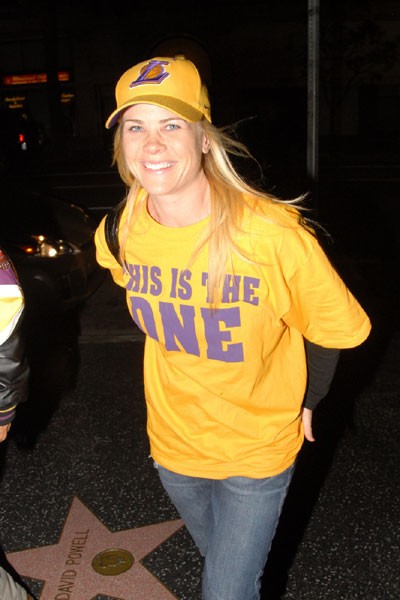 The Biggest Loser host Alison Sweeney is apparently a Lakers fan as well.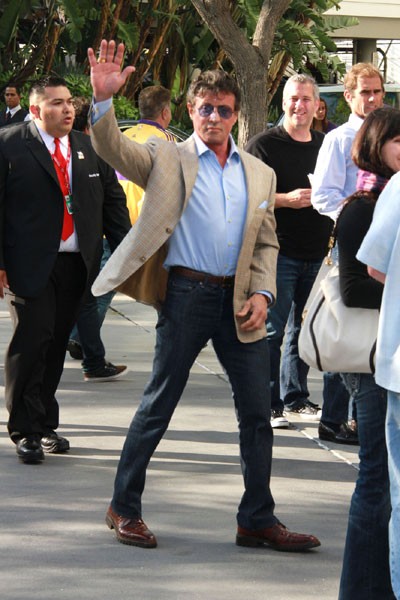 Sylvester Stallone greeted fans as he entered the Staples center.