Celebrities And Record Label Bosses Pay Tribute To Amy Winehouse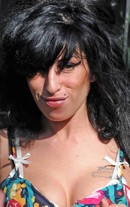 Stars including Demi Moore, Rihanna, and Juliette Lewis have paid tribute to tragic singer Amy Winehouse following her death.
The Back to Black hitmaker, 27, was found at her home in north London on Saturday afternoon after a phone call to emergency services.
Paramedics discovered the singer unconscious and "beyond help", according to reports, and a source tells Sky News Winehouse had suffered a suspected drug overdose.
Officials are treating the death as "unexplained", and as an investigation into the tragedy continues, famous faces from both sides of the Atlantic flooded Twitter.com with tributes to the star.
Moore took to her page on the microblogging website to write, "Truly sad news about Amy Winehouse. My heart goes out to her family. May her troubled soul find peace", her husband Ashton Kutcher writes, "Rip amy winehouse", and Rihanna tweeted, "Dear God have mercy!!! I am SICK about this right now! DearAmy."
Actress-turned-rocker Lewis shared her memories of Winehouse with fans, writing: "Im so upset that Amy didnt make it out of the prison that is drugs/alcohol addiction.She was such a funny and unique soul. I'm so sad right now... We played a show in London. She called me Jewelz all night and wouldnt leave my side. She was very funny, tuff (sic) and endearing."
Kings of Leon rocker Nathan Followill tweeted, "RIP Amy Winehouse", Lily Allen writes, "It's just beyond sad, there's nothing else to say. She was such a lost soul, may she rest in peace", and Jessica Alba adds, "So sad about Amy Winehouse - she was so talented. Really tragic."
Ricky Martin writes, "I just found out. I feel pain. I feel anger. Rest beautiful girl rest. You are free! RIP AMY", Benji Madden adds, "No words can ever really make Sad News any better R.I.P. AMY",
British funnyman Stephen Fry tweeted, "Oh lord. Just heard the news of Amy Winehouse's death. Poor unhappy creature", and singer Ronan Keating writes, "Just heard the News about Amy Winehouse. Incredibly Sad. The world has lost a magnificent Talent. May she rest in peace."
Rocker Pete Wentz tweeted, "Super sad to hear about the news. RIP. never take life for granted", LeAnn Rimes writes, "RIP Amy Winehouse. So sad to see such a talent gone and her life end in tragedy. This makes me terribly sad", and former Spice Girls star Emma Bunton adds, "Such sad news about Amy Winehouse. My thoughts are with her family."
Price Tag hitmaker Jessie J writes, "The way tears are streaming down my face. Such a loss", and a distraught Kelly Osbourne tells fans, "I cant even breath right my now im crying so hard i just lost 1 of my best friends. i love you forever Amy & will never forget the real you!"
Bosses at Winehouse's record label, Universal, said in a statement, "We are deeply saddened at the sudden loss of such a gifted musician, artist and performer. Our prayers go out to Amy's family, friends and fans at this difficult time."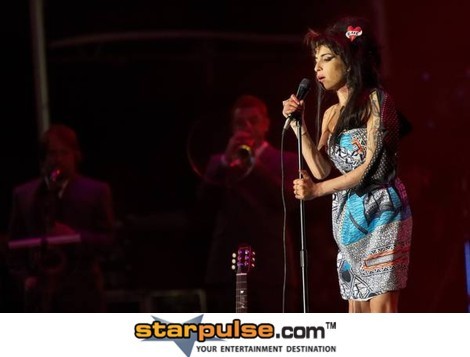 Nathan Followill