Celebrate 'Fraggle Rock's' 25th Anniversary With Complete Series Collection

From a fun-loving group of furry subterranean creatures came millions of fans, 100 original songs, 96 total episodes, four seasons… and one
Fraggle Rock
Complete Series Collection! Dance your cares away with the all-new, fully loaded collectible set of the entire award-winning series, including Season 4 available for the first-time ever on DVD! The Complete Series Collection is sure to be a fan favorite with over 47 hours of content on an impressive 20 discs, including over two hours of never-before-seen bonus features and an original
Fraggle Rock
illustration poster— all presented together in custom premium, collectible rock packaging!
With more than 1.3 million DVD's sold to date and five international Emmy awards, the
Fraggle Rock
series is adored by millions of fans worldwide. Fun-loving Fraggles— Gobo, Mokey, Red, Wembley and Boober— are joined by tiny diligent Doozers and giant Gorgs, in one fantastical, musical world. Share in the music and memories that have kept fans rockin' for 25 years in the ultimate
Fraggle Rock
Complete Series Collection!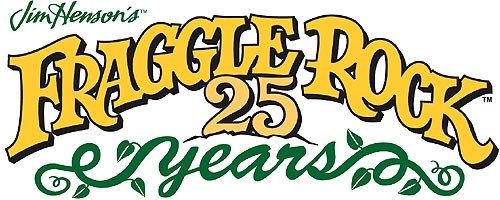 The
Jim Henson
Company's beloved children's television series,
Fraggle Rock
, ran four seasons (96 episodes) from 1983 to 1987 on HBO. Starring a diverse and quirky group of cave-dwelling creatures, the world of
Fraggle Rock
is a unique place where three different, yet surprisingly similar communities learn to live and work in harmony.
The Fraggles love to sing and dance, work just thirty minutes a week and spend most of their days dancing their cares away. They are joined by their industrious neighbors, the Doozers, tiny green workers that build elaborate structures the Fraggles find irresistibly tasty; and the Gorgs, giant creatures who live in the garden above
Fraggle Rock
guarding their cherished radish patch.
Through the fun of the Fraggle five— level-headed, practical Gobo; spiritual, artistic Mokey; exuberant, athletic Red; nervous, indecisive Wembley; worrisome Boober— and the unique mix of music, from folk, blues and gospel to country and rock, the series entertains and encourages an understanding and embracing of diversity.
Never-before released episodes from season four included in the
Fraggle Rock
Complete Series Collection are "Sprocket's Big Adventure," "Wembley's Wonderful Whoopie Water," "Sidebottom Blues," "Uncle Matt's Discovery," "Junior Faces the Music," "A Tune For Two," The Perfect Blue Rollie," "A Brush With Jealousy," "Wembley's Flight," "Red's Blue Dragon," "Wonder Mountain," "Space Frog Follies" and "Boober Gorg."
Fraggle Rock
the Complete Series Collection will be released on DVD November 4th.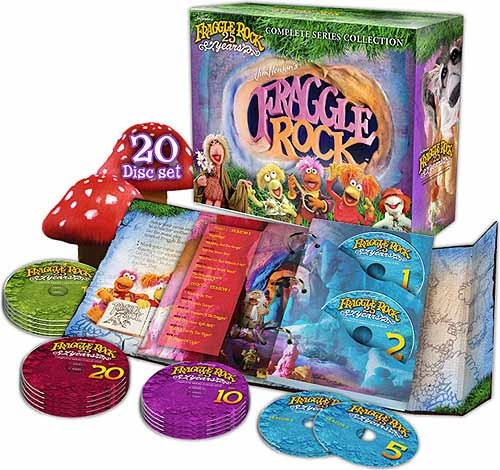 -
Enter here for your chance to win "Fraggle Rock" the Complete Series Collection on DVD!
DVD Special Features
"Let the Music Play" featurette
"Directing the Fraggles" featurette
"The Inner Gorg": Interviews with performers inside the costumes
"Designing the Puppets": Interviews with puppetmakers
You Cannot Leave the Magic: Last day of Shooting
Celebrating
Fraggle Rock
: Excerpts from wrap party, featuring Jim Henson
Dance Your Cares Away: Evolution of
Fraggle Rock
Theme Song
Original
Fraggle Rock
illustration poster