Celebrate 40 Years Of Monty Python Live And Uncut

The Independent Film Channel (IFC) announced today that Python fans across the U.S. will be able to enjoy the long-awaited reunion of the legendary
Monty Python
comedy troupe LIVE on
IFC.com
and
PythOnline.com
. The invitation-only event, held October 15 at the Ziegfeld Theatre in New York City, will celebrate the group's 40th anniversary and premiere the original IFC documentary, "
Monty Python: Almost the Truth (The Lawyer's Cut)
."
By visiting IFC.com or PythOnline.com Thursday, October 15 at approximately 9:00 PM EST, audiences across the U.S. can watch the historic event reuniting all five surviving members of the Monty Python team -
John Cleese
,
Terry Gilliam
,
Eric Idle
,
Terry Jones
, and
Michael Palin
- as they take to the stage for a Q&A discussion with the audience. IFC will produce the live stream in conjunction with Ustream.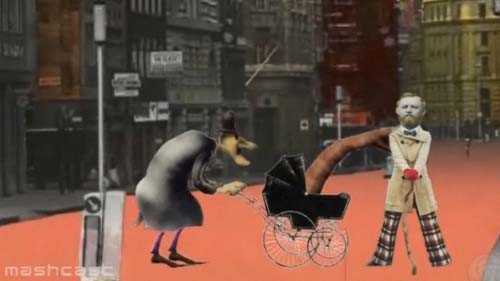 This event marks the first time The Pythons have been together in this manner in more than ten years. In true Python fashion, the troupe will somehow appear in its complete six-member form for their 40th reunion, although Python member Graham Chapman died in 1989. The Pythons will also accept a Special Award from the British Academy of Film and Television Arts (BAFTA) honoring their outstanding contribution to film and television.
In addition to watching the event LIVE, fans can also embed the video into other web properties such as blogs, fan pages, and more by visiting http://www.ustream.tv/channel/ifclive.
IFC will air the full six-hour version of "Monty Python: Almost The Truth (The Lawyer's Cut)" during the network's six day "Python-a-thon" October 18th through 23rd at 9 PM Eastern/8 PM Central. The first part of the documentary premiers on Sunday, October 18, at 9:00 p.m. ET/PT. After each episode, IFC will air a classic Python film and an episode of Monty Python's Flying Circus.