Celeb Summer Style: Selena Gomez, Alessandra Ambrosio, Kristen Stewart & More In Shorts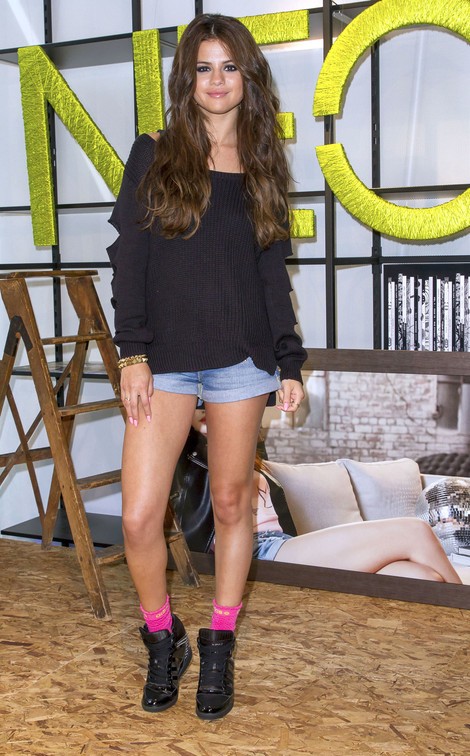 Selena Gomez attended the NEO Fashion Collection photocall in Berlin, Germany, on Monday looking casual in jean shorts, a loose black blouse, pink socks and black sneakers.
Shorts can be sexy. They can be sporty. And they can even be appropriate for star-studded events.
During the summer, celebrities on both the West and East Coasts are wearing shorts to stay cool and show off their lean legs.
Model Alessandra Ambrosio is often spotted wearing them while hanging out with her husband in kids in both Los Angeles and New York City. Reese Witherspoon attends business meetings in shorts, and also works out in them.
See - celebrities are just like us!
Check out more photos of stars in shorts...