Cee Lo Green Farts A lot, According To Christina Aguilera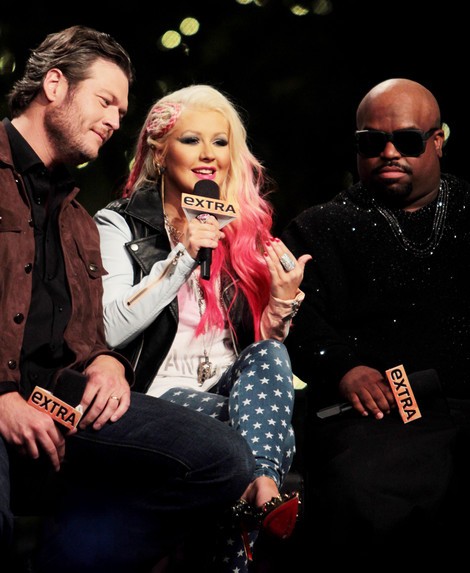 Cee Lo Green is very gassy, according to his "The Voice" co-judge Christina Aguilera. The songstress revealed his secret in a recent TV interview with Ellen deGeneres.  
 
Aguilera stated that she doesn't like to sit too close to the not-so funky fresh star when they make appearances together.
 
She told DeGeneres, "(I'm sitting) between Blake and Cee Lo with his gas over there...That's why I have the fan, you know."

Afraid she may have upset her pal, Aguilera quickly laughed off her comment and added, "I love you Cee Lo. Don't be mad. Everybody knows."
It's been a good week for the other two "The Voice" judges - Adam Levine and  Blake Shelton earned Grammy nominations. Levine and his band Maroon 5 earned recognition in the "Best Pop Duo/Group Performance" category for their hit single "Payphone," and their most recent album "Overexposed" is on the short list for the "Best Pop Vocal Album" trophy.

Shelton was nominated in the "Best Country Solo Performance" category for the song "Over" from his album Red River Blue.