Cee-Lo Eyes His Own Vegas Residency

Singer/rapper Cee-Lo wants to emulate the success of pop icons Celine Dion and Cher and become the first hip-hop star to stage his own Las Vegas residency.

Green, who initially found fame in the 1990s as a member of rap group Goodie Mob, shot to worldwide recognition in 2006 when he formed Gnarls Barkley with producer Danger Mouse and scored the chart smash Crazy.

The 35 year old has also established himself as a solo star and Green admits he has one lofty career goal he aims to achieve in the coming years.

He tells CNN, "I kind of had a vision - it's a long shot, but I really wanted to do a residency in Vegas. I wanted to be one of the first from our generation (of hip-hop stars) to be able to do it. You know, 'Live in Las Vegas!' That would be cool, if I could do something stationary, but still a spectacle of sight and sound and sophistication."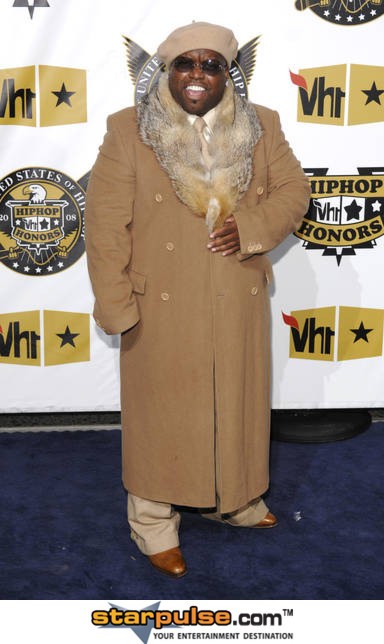 Click Here For More Cee-Lo Pictures