CD Review: Bleach Blonde - "Bleach Blonde EP"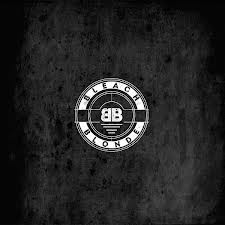 Considering that Bleach Blonde boasts two former members of defunct Colorado metalcore outfit Drop Dead, Gorgeous, vocalist Daniel 'Stills' Stillman and drummer Danny Cooper to be exact, you'd probably be quick to pigeonhole their sound, but if you learned anything in grade school you should have learned not to judge a book by its cover, because kids, this isn't metalcore, and might be about as far from it as humanly possible.
With their criminally short three-song eponymous debut EP, the freshly signed (a smart signing by Rise Records) Bleach Blonde have crafted an mini alt-rock opus worthy of getting stuck on repeat; a trio of tracks built around enormously infectious hooks and mountainous vocals that ultimately leave you wanting more.
Opener "Sea Mint Pastel" is a track constructed for radio adoration (and mass consumption), a brilliant soundtrack to late nights and long drives, while the boys flex their post-hardcore muscles across the next two tracks, "Play Catch Up" and "This Is Instrumental," the latter showcasing some well-deserved Juturna-era Circa Survive worship. And yes, Daniel Stillman rivals the tones of Anthony Green in case you were wondering. Perhaps the worst thing about the Bleach Blonde EP is that we all have to wait until this summer for a full length.
Grade: A-
Go Download: "Sea Mint Pastel"