CD Review: Arrows Over Athens - "Atlas EP"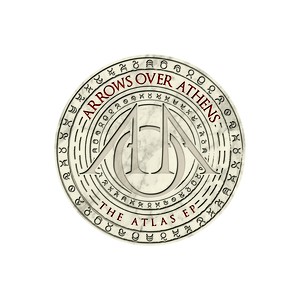 Arrows Over Athens' Atlas EP is a four-song barrage of emotion, one stacked top to bottom with smartly-constructed pop-punk gems, led by the Forecast-esque vocal tandem of Randy Burlingame and Mimi Herrick, a dynamic duo that shines as bright as the sun throughout this EP.
Beginning with the immaculate title track "Atlas," Arrows Over Athens waste little time in exhibiting a potent mix of zealous fervor and impassioned power, a lethal combination that continues throughout all facets of the next two tracks, "Truth Be Told" and "Oh, We Tried (But We Can't Change Fate)."
The title track is a perfect piece of pop execution, and if this hook isn't stuck in your head long after you press the stop button, then you're not listening correctly. If nothing else, Atlas is a tease, but unlike many other teases, this one is definitely worth enduring. You know you're a good band when your three originals are the best tracks on an EP that features a cover of Rick Astley's timeless jukebox hero "Never Gonna Give You Up." If you want to appreciate a true melodic force, then check out Atlas.
Grade: A-