CBS Unveils Just Four New Shows For 2012-13 Season; Cancels 'CSI: Miami'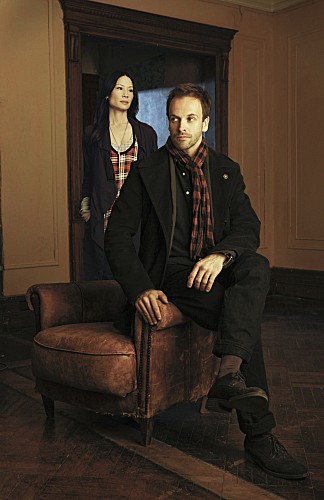 CBS just announced its new 2012-2013 primetime schedule, which includes four new series. The network is also making four key time period moves.

Nina Tassler, President, CBS Entertainment, commented, "These new series feature a great range of bold concepts, rich characters, big stars and fresh faces. From a new take on Sherlock Holmes to an epic battle for control of 1960s Las Vegas to a working-class point of view in a prestigious law firm, the dramas each have a unique style and sensibility."

The new series are:

-"Elementary," a contemporary take on the legendary detective Sherlock Holmes in New York City, starring Jonny Lee Miller and Lucy Liu

-"Vegas", a drama inspired by a real-life sheriff and his battle with a powerful mobster for control of Las Vegas in the 1960s, starring Dennis Quaid and Michael Chiklis

-"Made In Jersey," starring Janet Montgomery as a smart first-year lawyer with working-class roots practicing at a prestigious Manhattan law firm

-"Partners," a comedy about two very different life-long best friends and business partners and their significant others, starring David Krumholtz and Michael Urie

Returning series include NCIS, The Big Bang Theory, Person of Interest, 2 Broke Girls, How I Met Your Mother, Mike & Molly, Hawaii Five-0, Ncis: Los Angeles, Survivor, Criminal Minds, CSI: Crime Scene Investigation, Two And A Half Men, CSI: Ny, Blue Bloods, 48 Hours Mystery, The Mentalist And The Good Wife, 60 Minutes and The Amazing Race. Obviously absent from the list is David Caruso's series CSI: Miami.

Undercover Boss returns midseason. New reality series The Job from executive producers Michael Davies and Mark Burnett does as well. Also for midseason are the new drama Golden Boy and the new comedy Friend Me.