CBS To Give 'Two And A Half Men' Star Ashton Kutcher A Raise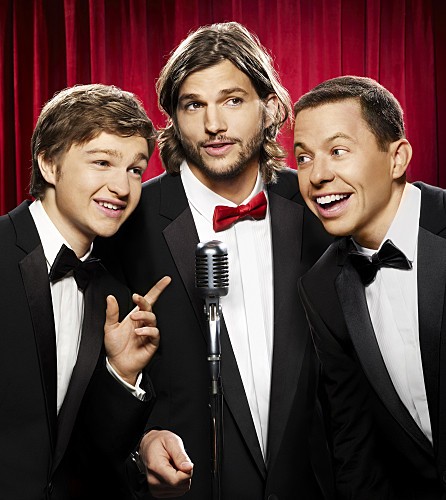 CBS executives are rumored to be offering Ashton Kutcher $725,000 for each episode of "Two And A Half Men" next season, according to Hollywood.com. That's $25,000 more than he currently makes per episode.
Kutcher's co-star Jon Cryer is expected to earn a similar amount, and Angus T. Jones is expected to take home $300,000 an episode.

Ratings indicate that the show isn't as popular since Kutcher replaced Charlie Sheen last fall.  Between 10 million and 11.25 million people have tuned in to each episode this season compared to an average of 13-14 million that watched when Sheen starred.
But CBS is still doling out less than they did when Sheen was in the cast. Sheen took home a salary that reached upwards of $2 million per episode when accounting for his portion of rerun money.

Kutcher and "House" star Hugh Laurie are the highest paid actors on television.