CBS Renews 'Two And A Half Men' For Another Season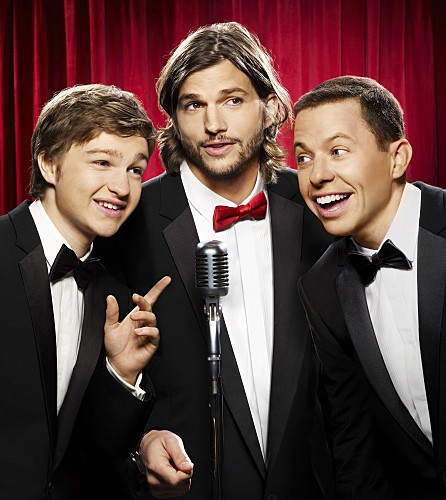 Ashton Kutcher must be doing something right, because CBS has renewed its flagship comedy, Two And A Half Men for a 10th season.

The show's stars, Kutcher, Jon Cryer and Angus T. Jones, will also be getting a bump in pay, according to The Hollywood Reporter. The show's viewership is actually up 13% since the highly publicized departure of former star Charlie Sheen, who called the show a "steaming pile of s--t" after he was let go.

Only two comedies are more popular than Men - The Big Bang Theory (#1, CBS) and Modern Family (#2, ABC).