CBS Pulls 'Mike & Molly' Tornado-Themed Finale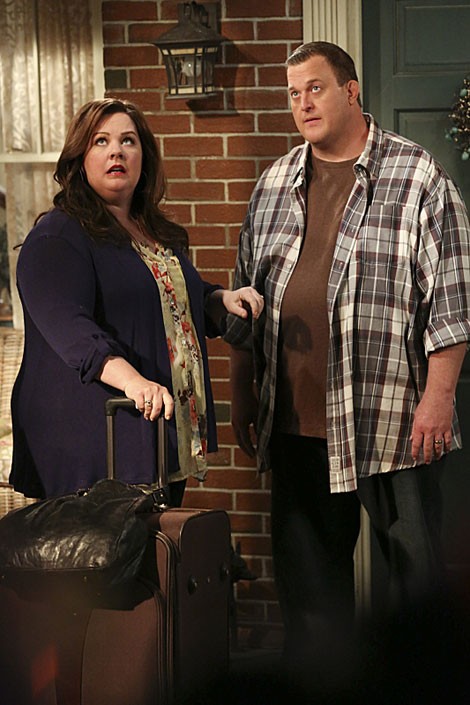 After a series of storms devastated areas of Oklahoma on Monday, television execs pulled the tornado-themed season finale of "Mike & Molly."
CBS bosses decided not to air the episode on Monday night, which featured the storyline of a tornado hitting Chicago, Illinois.
The network issued the following statement: "Due to the tragic events this afternoon in Oklahoma, we are pre-empting tonight's season finale of Mike & Molly, which has a related storyline."
On Monday, a huge twister ripped through Oklahoma City, resulting in several people's deaths. Over 50 people died, including 20 children, when a tornado leveled Moore, Ok. Students and teachers at the Plaza Towers Elementary School were trapped in debris after the storm hit.
Rescuers are still on the scene still looking for survivors.
The CBS comedy made headlines earlier this year for offending members of the Native American community. Star Melissa McCarthy's TV mother-in-law Peggy, played by Rondi Reed, made a joke about Native Americans, quipping, "Arizona? Why would I move to Arizona? It's nothing but a furnace full of drunk Indians."