CBS Fall 2010 Line-Up: What And When To Watch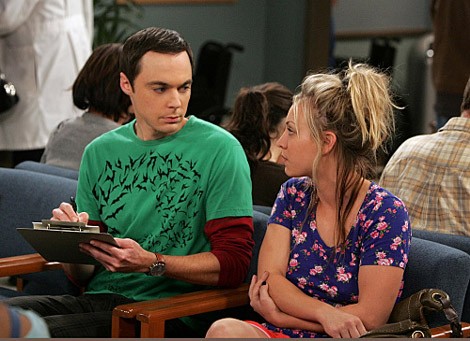 Presenting Starpulse's quick-and-dirty guide to this fall's new CBS programming.
First, the new:
Mike & Molly, Mon. Sept. 20, 9:30/8:30 CST -- America's obesity epidemic has left a lot us a bit fluffier, and "Mike & Molly" might be CBS's attempt to deliver a show we can relate to.  Unfortunately, that seems to be the extent of the humor -- being fluffy.  The main characters, played by Billy Gardell ("Yes, Dear") and Melissa McCarthy ("Gilmore Girls"), meet at an Overeaters Anonymous meeting, fall for each other, and deal with the modern-day problems overweight couples face.  Time will tell if the shallow well of material runs dry quickly.
Hawaii Five-O, Mon. Sept. 20, 10/9 CST -- The Eye's most-hyped premiering show reboots the Hawaii-set cop action-drama that originally ran on CBS from '68 to '80.  Aussie Alex O'Loughlin ("The Shield," "Moonlight") plays Jack Lord's character, Detective Steve McGarrett, with Scott Caan ("Ocean's Eleven," "Twelve" and "Thirteen") as iconic "Danno."
The Defenders, Wed. Sept. 22, 10/9 CST -- This "Boston Legal"-esque courtroom dramedy stars Jim Belushi ("According to Jim") and Jerry O'Connell ("Crossing Jordan") as slacker/straight man law partners in Vegas; one chases cars and chicks on the strip, and the other's trying to repair a broken marriage.  Also working in the firm is a -- wait for it -- former showgirl.  Expect a deluge of Vegas puns, including how the boys set "high stakes" as they take a "gamble" as defense attorneys looking to "hit the jackpot."
$#*! My Dad Days, Thurs. Sept. 23, 8:30/7:30 CST -- Likely the first sitcom to be based on an Internet meme, the show stars William Shatner as the titular, cantankerous pop.  Per the Twitter account that inspired the series: "I'm 29. I live with my 74-year-old dad. He is awesome. I just write down s**t that he says."  The Twitter feed is pretty hilarious, not to mention popular, having amassed some 1,700,000 followers.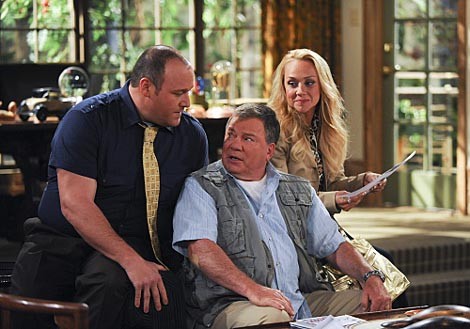 Blue Bloods, Fri. Sept. 24, 10/9 CST -- Tom Selleck stars as NYPD Police Commissioner Frank Reagan, who lives with his multi-generational family whose members are mostly in law enforcement, as well.  The hook?  Youngest son, Harvard grad and black sheep Jamie, Will Estes ("American Dreams"), drops his legal career to don a cop's badge -- but he's asked to join a secret police organization that not even his dad knows about.  A promising-sounding plot and a solid-looking cast.
And now, the familiar:
How I Met Your Mother, Mondays at 8 -- Barney and the gang suit up and kick off CBS's weeknight line-up.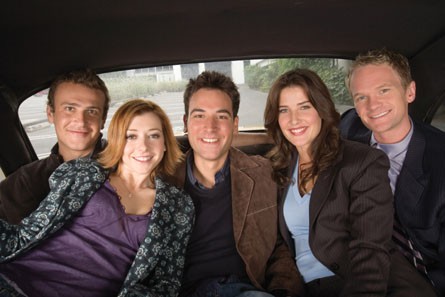 Rules of Engagement, Mondays at 8:30 -- The show that follows a married couple, an engaged couple and a carefree bachelor continues.
Two and a Half Men, Mondays at 9 -- With Jake nearly matching Charlie's height, a more appropriate show title could be "Three Dudes," but the popular and durable comedy returns for the '10-'11 season.
NCIS, Tuesdays at 8 -- The police procedural enters its eighth season.
 
NCIS: Los Angeles, Tuesdays at 9 -- Join Chris O'Donnell and LL Cool J in this spin-off that debuted last year.
 
The Good Wife, Tuesdays at 10 -- The Julianna Margulies-led drama was Emmy-nominated last season, and its Archie Panjabi nabbed a surprise win for the Best Supporting Actress in a Drama category.
Survivor: Nicaragua, Wednesdays at 8 -- The granddaddy of reality moves to a new night and pits young contestants against old, including legendary NFL coach, Jimmy Johnson.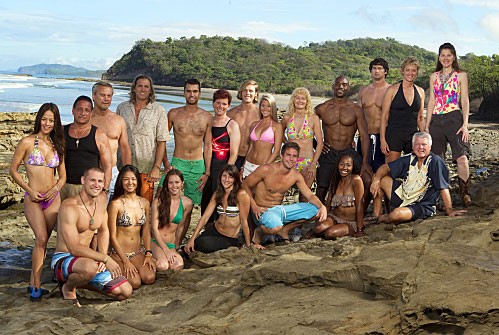 Criminal Minds, Wednesdays at 9 -- A spin-off, "Criminal Minds: Suspect Behavior," is slated to debut midway through the upcoming season.
Big Bang Theory, Thursdays at 8 -- Jim Parsons, another unsuspected Emmy winner, stars on the quirky comedy.  
CSI, Thursdays at 9 -- Justin Bieber and his hair appear on the upcoming premiere.  So it's come to this.

The Mentalist, Thursdays at 10 -- Simon Baker stars as the faux psychic detective who's often referenced in jokes on the similar (and older) show, "Psych." 
Medium, Fridays at 8 -- Patricia Arquette is the lead actress in this show that also features a police-aiding psychic.

CSI: NY, Fridays at 9 -- Sela Ward replaces Melina Kanakaredes in the seventh season premiere.
60 Minutes, Sundays at 7 -- The decades-old, award-winning news magazine airs early primetime Sunday.

The Amazing Race, Sundays at 8 -- This season, a woman misuses a catapult, and nails herself in the fact with a watermelon.
Undercover Boss, Sundays at 9 -- Last year's hit reality show about CEOs that go undercover in their own company.

CSI: Miami, Sundays at 10 -- Hard to believe, but the successful spin-off is about to begin its ninth year on the air.
Visit cbs.com for show clips and cast and crew interviews.