Caught In The Act: Sarah Jessica Parker & Greg Kinnear Locking Lips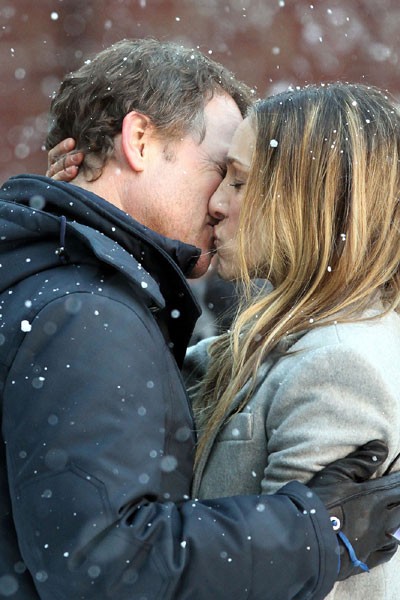 We spotted Greg Kinnear and Sarah Jessica Parker passionately kissing in Brooklyn yesterday.  But there's no scandal here--the two were merely filming a scene for their upcoming movie "I Don't Know How She Does It."
Based on the best-selling Allison Pearson novel, the film centers on a working mother (Parker) trying desperately to juggle marriage, children, and a high-stress job. Kinnear will play the husband, and Jane Curtin will be Kinnear's mother, Parker's mother-in-law.
Christina Hendricks, Pierce Brosnan and Olivia Munn also star. It's set for release in 2012.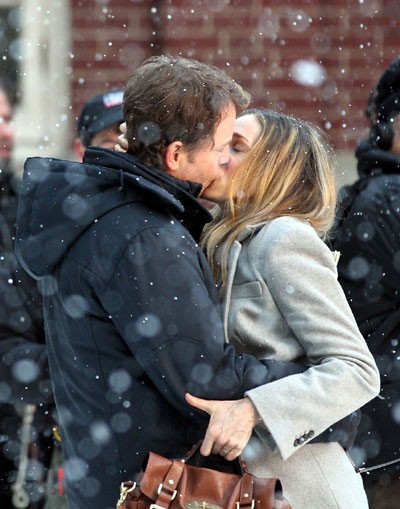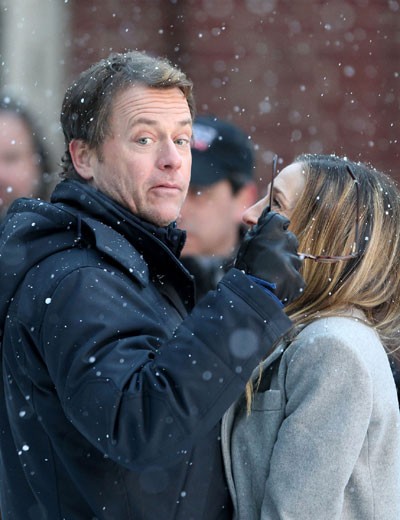 Click for more great Sarah Jessica Parker pictures: