Catherine Zeta-Jones Wore 'Jets Green' To The Golden Globes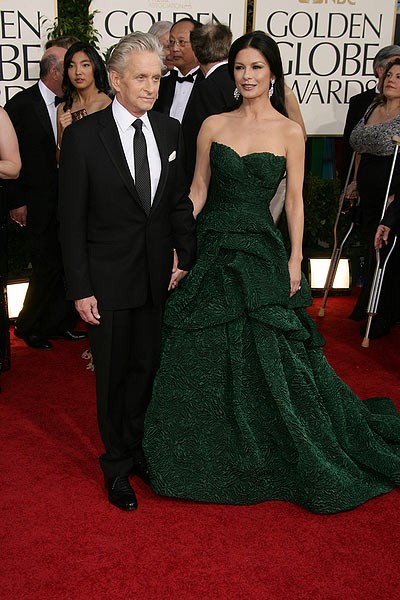 Catherine Zeta-Jones gave her beloved New York Jets a boost on the red carpet at the Golden Globe Awards on Sunday - by wearing the team's shade of green.

The actress and her husband Michael Douglas are both huge Jets fans and when they found out the Globes would be taking place at the same time as the team's play-off game against rivals the New England Patriots, the Welsh actress knew exactly what color her gown needed to be.

Zeta-Jones said, "Some people call it emerald, but I call it Jets... I'm actually Mrs. Sanchez (Jets quarterback Mark Sanchez); I'm just pretending to be Mrs. Douglas."

And her costume choice worked for her team - the Jets shocked the sports world, pulling off a 28-21 upset over the Patriots - a team that many sports reporters had picked as the favorite to win this year's Super Bowl.
The Jets now head to Pittsburgh to play the Steelers this weekend in the AFC Championship game for the chance to progress to the Super Bowl in February.
The Patriots have now lost their last three playoff games, dating back to February 2008, when they lost to the New York Giants 17-14 in the Super Bowl, another big upset.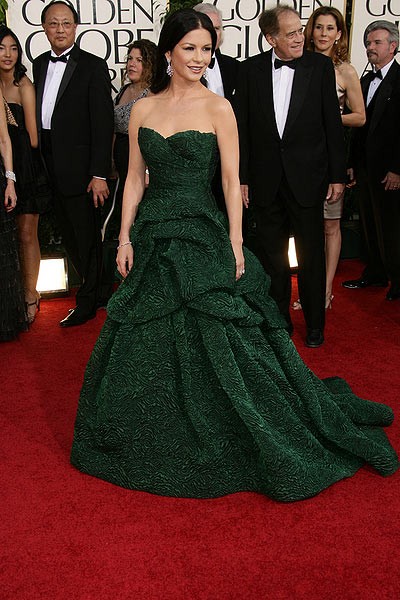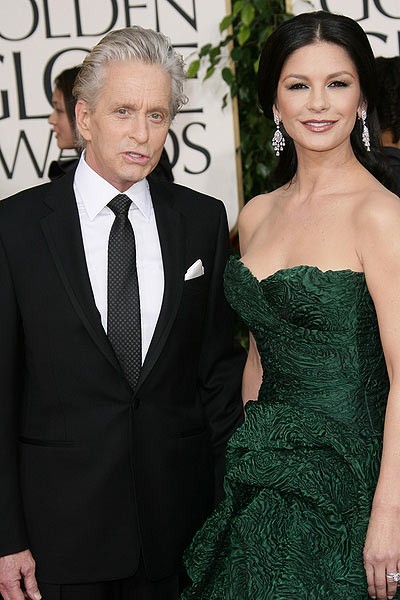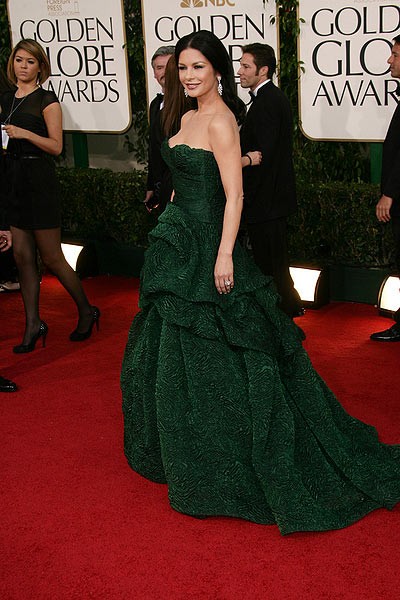 Click for more great Catherine Zeta-Jones pictures: