Catherine-Zeta Jones & Michael Douglas Separate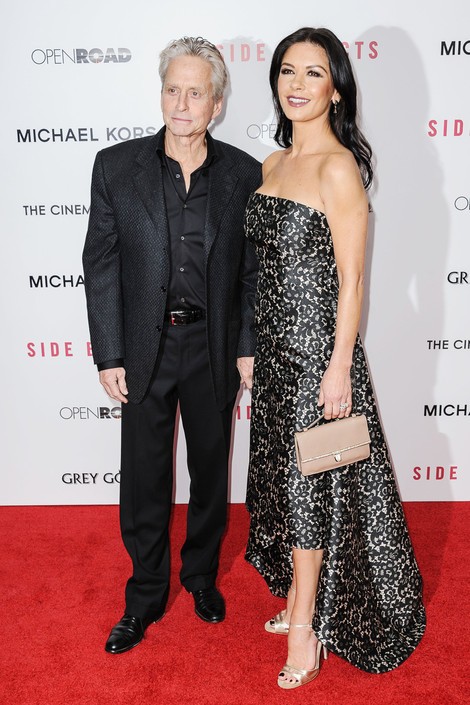 Catherine-Zeta Jones and Michael Douglas are reportedly "taking a break" in their relationship. But they haven't moved toward a legal separation or filed for divorce.
The couple, who wed 13 years ago and have two children, haven't been photographed together since April. They've been attending red carpet events by themselves (Zeta-Jones promoted "Red 2" solo, for example).
The pair has also been spending their vacations separately - Douglas is currently on a yacht off the coast of Sardinia while Zeta-Jones is home in New York City.
According to People magazine, the A-list duo has decided to take some time apart. An insider explained, "They're taking a break."
The last few years have been difficult for the stars. The actor, 68, recently battled cancer, while the actress, 43, struggles with bipolar II disorder. Douglas also made waves in June after announcing that his throat cancer was caused by oral sex.
These issues have driven a wedge between them. A source told People: "The stress has taken a toll on their marriage."
Douglas and Zeta-Jones reportedly decided to take a break from one another after the actor returned home from the Cannes Film Festival in May.