Catherine Zeta-Jones Doesn't Want To Be The 'Poster Child' For Bipolar Disorder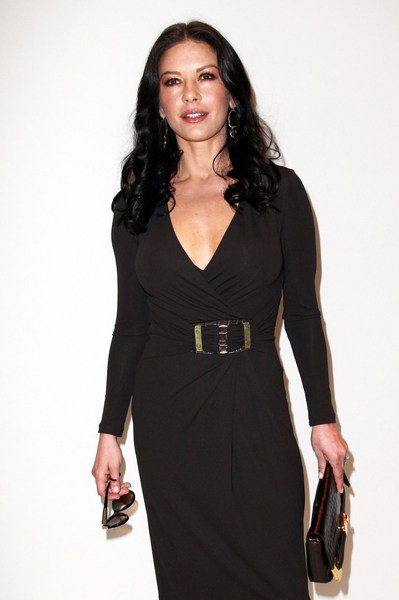 Catherine Zeta-Jones is sick of talking about her bipolar disorder to reporters.
 
Last year the actress checked into a medical facility in Connecticut to combat a serious bout of depression, and although she has been open about her mental illness in recent months, she no longer wants to answer journalists' questions about her diagnosis.

During an interview on "Good Morning America" she was asked how she was coping with the condition and snapped, "You know what? I'm sick of talking about it because I never wanted to be the poster child for this. I never wanted this to come out publicly. It came out.
 
"I dealt with it in the best way I could and that was just saying that, 'Look, hey, I'm bipolar'. Everyone has things going on and we're doing the best we can. We can't jump from the rooftops shouting about, 'I have this, look at me, victim' - no. We all have issues in life and I'm really happy I have great friends, great support and that's all I can do."
Meanwhile, "The X Factor" judge Demi Lovato has been very open about her struggle with bipolar disorder and earlier this year she told Cosmopolitan magazine, "It's a daily thing; you don't get time off from it. And if I feel myself slipping back into old patterns, I have to ask others for help, which is hard for me to learn, because I really like doing everything on my own."