Cate Blanchett's Striking Silver Suit At The Tony Awards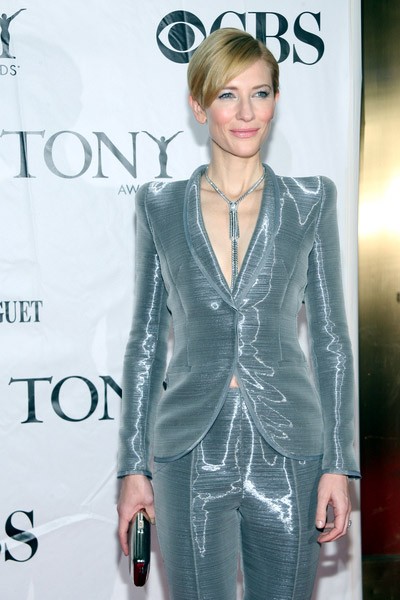 Cate Blanchett wore an extreme metallic silver suit to Sunday night's Tony Awards. She looks like some sort of futuristic figure in the dizzying ensemble. What do you think? Should we give her thumbs up for taking a chance or thumbs down for looking like an alien?
Fun facts about Cate:

She admitted she played The Elf Queen in "The Lord Of The Rings" trilogy simply so she could wear pointy ears.

One of her best friends is Nicole Kidman.

The Australian beauty has a Texan for a father.