Cate Blanchett Wows In A Shoulder-Baring, Backless Dress At UK 'Blue Jasmine' Premiere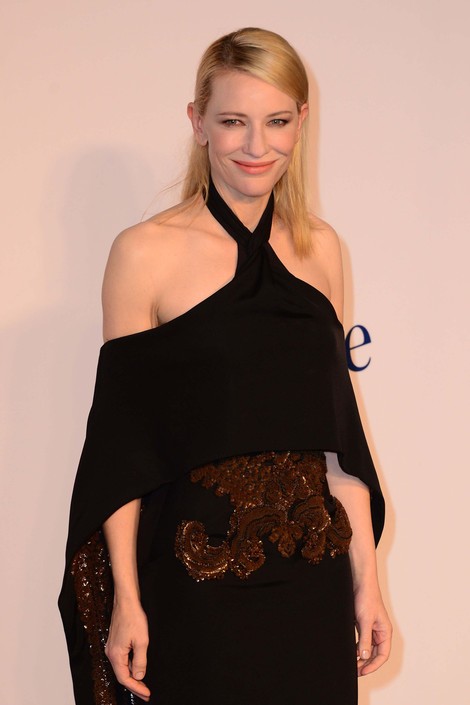 Cate Blanchett attended the U.K. premiere of "Blue Jasmine" in London, England, on Tuesday. The fashion-forward actress showed off her unique style in a gown that revealed quite a bit of skin in an elegant way.
The black and bronze embroidered gown hung low on her shoulders and was held up by a simple loop around her neck. Viewed from behind, the dress showed off her toned back.
Her new film centers on an elegant New York socialite who moves into her sister's modest apartment in San Francisco to try to pull herself back together after everything in her life falls to pieces.
Blanchett will be honored at the 2013 New York Film Festival. The star, who has been getting major Oscar buzz for her role "Blue Jasmine," will be celebrated on October 2 with a gala tribute.
Check out more photos of Cate...