Catch 'Fringe' From The Beginning On Science Channel Starting Jan. 25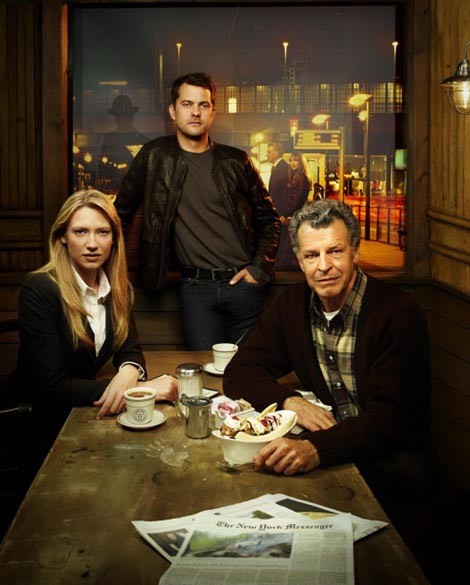 "Fringe" wrapped up its fifth and final season on Fox last Friday, but those who missed out on the critically acclaimed series can tune in to Science Channel on Friday nights from 8-11 p.m. (ET/PT), beginning January 25, to relive the entire series from the very beginning.
"Fringe" explores the ever-blurring line between scientific concepts and reality, where hybrid beings tear through sewers, thieves walk through walls and portals open to parallel universes.
Unable to police a world in which science has advanced beyond our wildest dreams - and nightmares - Olivia Dunham (series star Anna Torv) seeks help from Dr. Walter Bishop (John Noble) and his jack-of-all-trades son, Peter Bishop (Joshua Jackson).
Under the direction of Special Agent Phillip Broyles (Lance Reddick) and assisted by Agents Astrid Farnsworth (Jasika Nicole), Charlie Francis (Kirk Acevedo) and Lincoln Lee (Seth Gabel), the Fringe Team investigates unusual incidents that defy human logic and unimaginable events that threaten our very existence on a universal scale.
Leading experts, such as Dr. Michio Kaku, examine phenomena such as time travel, dream sharing, and parallel universes with the short-form series, "Science of Fringe." Friday night airings of the series will begin with special appearances by series star John Noble, who sets the stage for back-to-back-to-back episodes.