'Castle' Season 5: 5 Spoilers You Need To Know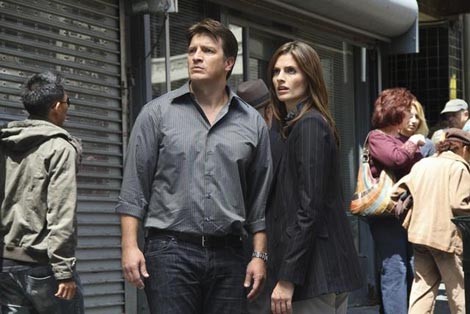 Thankfully, the London 2012 Olympics have provided an exhilarating and lengthy distraction during the arduous wait for our favorite fall TV shows to premiere.  Autumn is just around the corner, and even more gold medal-worthy spoilers are leaping to light. 
Now that "Castle's" will-they-won't-they romantic tension has decidedly shifted into "they will" territory, season 5 could shape up to be the steamiest and quirkiest yet. Check out five spoilers you need to know before the Sept. 24 premiere...