'Castle' Recap: The Doctor's In The…Casket?
Last night's Castle episode "Anatomy of a Murder" had more twists and turns than Chubby Checker driving on a switchback mountain road during an earthquake. Yeah. It was intense, but managed to keep the humor.
The episode started with a scene at a Jewish funeral. When a bevy of pallbearers tried to lift and move the suspiciously heavy casket, it dropped, revealing that it was holding not one, but two dead bodies. Gross.
One of those bodies was that of Dr. Monroe, a female doctor who, as we find out later with the help of Detective Kate Beckett, her team and Castle, was hired by an NYPD detective to spy on some shady activities that were going on at her hospital. It turns out that a very suave and charming male nurse was using the other female doctors at said hospital to get information, unbeknownst to the doctors of course, to help him break his girlfriend out of prison, because he and the girlfriend believed that she didn't commit a crime. Needless to say, the nurse's planned worked, and he did, indeed, break the love of his life out of prison.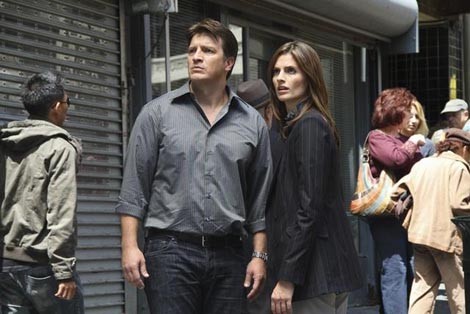 But, alas, the nurse didn't kill the doctor. As much as I'd like to, I won't give the spoiler away, since some of your probably haven't seen it yet (YOU'RE WELCOME). Clearly, I've given something away, since you already know who didn't kill Dr. Monroe. Oy vey.
Moving on. Not only did we get to see two dead bodies, in one casket mind you, but we also got to see two love stories in last night's episode. "Anatomy" showed what lengths some people would go to in order to show their love for their significant others (seriously, how many of you ladies' boyfriends have tried to break you of jail?).
Last night's episode also showed the sweet yet somewhat complex relationship between Castle and his teenage daughter Alexis (Molly Quinn), the all-too good girl whom Castle is raising, and who is experiencing her first boyfriend. The once simple relationship between Castle and Alexis has not only become complex because of the new boyfriend, but also because Castle has linked back with his second ex-wife and publisher, Gina (Monet Mazur). Castle is obviously having boundary issues when it comes to his daughter, as he went all crazy when Gina bought Alexis a pair of Taylor Swift concert tickets without Castle's consent – after he had already gotten tickets for Alexis, too.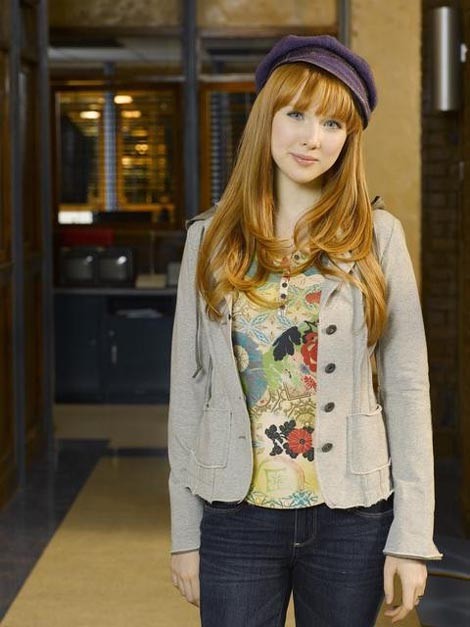 It's safe to say that if Gina wants this relationship to work with Castle a second time, she better slow her roll. Or maybe Castle should ease up a little and know that it's OK to let someone else get close to Alexis.
Whatever. At the end of the day, we don't want Castle and Gina to end up together. He's supposed to be saving all that lovin' for Beckett, right? I mean, at the end of the episode, Beckett did say that she'd break Castle out of prison. That's love.
The next episode of Castle premieres next Monday at 10 pm EST on ABC.